July 1st, 2006
Marlene Lau, March 7th 2005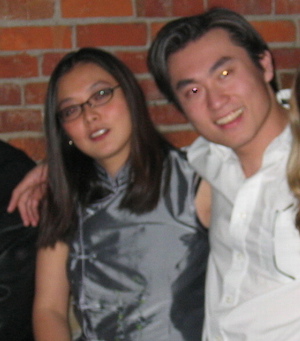 I too don't want you to be the creepy guy that I must avoid in the lounge.
Gary Lau, April 17th 2005
Please keep up the e-mails so I know how you are doing.
Erin Walsh, April 22nd 2005
I just thought that you might like to know that you aren't alone in
this. I'm sure many of us are feeling or have felt this way.
Gary Lau, April 22nd 2005
It kills me that everything has gone down the way it has. Your posting should help a lot in that a day doesn't go by when someone asks me what's wrong with you and how they can help. You are right when you say that almost everyone is behind you. I'm absolutely positive that everyone if they knew the truth would stick by you and try to help.
Wendy Chang, April 23rd 2005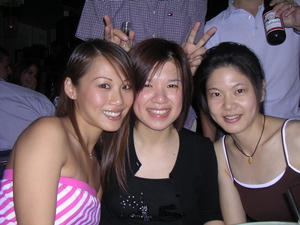 Again, if I can help you in any way, please let me know.
Irene Leung, April 25th 2005
I just really want you to know that you have all my support. If I can ever be of help in any way, give me a shout!
James Chang, May 11 2005
Anyway, I know how you must feel when all your efforts
are not being recognized. But what makes me persevere
is to give others the benefit of the doubt, figure out
ways to get my vision across, and try again. Don't
give up! If your plan isn't working, ask for advice
from others to see how you can re-strategize. Perhaps
people's perceptions are wrong, which you have to
rectiviy somehow. It isn't easy, but recognizing that
there is a problem is the first step. I really do
think that you are well intentioned. Don't lose faith
in others!
Sverre Panduro, May 22nd 2005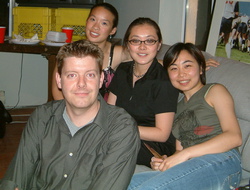 "All that is necessary for the triumph of evil is for good men to do
nothing"

Edmund Burke
I haven't heard from any of these people in months, things are still not better there is only sorrow and solitude, day after day, night after night.
Update March 2015
Having battled depression for over ten years, I can not recommend blogging about your personal problems. Some people will never believe you and they just do not care how much their words and actions hurt you. I doubly do not recommend blogging about your personal problems while looking for work. Depression has left many gaps in my resume and I've never recovered from doing my MBA at the Sauder School of Business.
This entry was originaly posted on , it was last edited on and is filed under: The Good, The Bad, & The Ugly and tagged: Depression, Gary Lau, Marlene Lau.