August 20th, 2006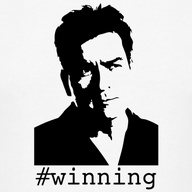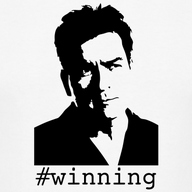 You can't control what other people say or think about you, so online there is always potential for less than flattering information turning up in a Google search conducted by your future boss. Rather than worrying about what you can't control you can be more proactive by publishing online yourself.
Others have given similar advice. Ian Christie was adamant that members of my MBA class all start a blog. I didn't start a blog because of what Ian said. I didn't maintain a homepage online for over ten years in order to build my personal online brand. However now that Muschamp.ca has been online for a few years and my blog continues to attract readers I should make better use of my Googlejuice.
Besides trying harder to improve the quality of what I publish online, I could do a better job in directing visitors to portions of my site that might be of interest to them. The current situation regarding "The man whose arms exploded" being my number one keyword referral is not just a result of impulse blogging, I've also repeatedly linked to it. I also worked in some other dubious keywords into my writing, which can be amusing at least for a while.
Update: I continue to do  major overhauls of Muschamp.ca and in addition to tweaking code, text, and metadata I created a tag for myself online "Making the Internet better since 1995." I can't say it has helped my career, but the search engine result pages are more consistent. I also redid the taxonomy of my WordPress blog plus deleted some less than flattering content, hopefully my blog/website is finally an asset in my never ending post-MBA job search.
My personal brand online is still not strong enough to recover from things that happened over ten years ago. My continual willingness to trust people and wait for things to improve has once again not proven the correct tactic. I am not sure what to do with my career, though I am committed to passing all the CFA® exams. Alas it did not lead to a much better job, at least not in Shanghai and certainly not right away. I definitely want to be employed, but I am not doing what I want to be doing with my life. I keep making the same mistakes, don't be like me, don't become a pariah and don't let your blog become an albatross.
This entry was originaly posted on , it was last edited on and is filed under: Marketing and tagged: Blogging, Personal Branding, Self Marketing.