December 30th, 2006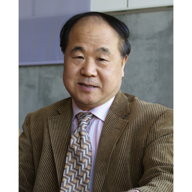 2006 was largely a waste, I finished my MBA but I still haven't recovered. One thing I did do was write a lot of crap in this blog. Most of it isn't of interested to anyone or at least very, very, very few people. Sometimes it is better to say nothing than to speak the truth. However, the truth doesn't go away just because no one speaks it.
Mo Yan wrote:
Facts are superior to eloquence, and lies cannot cover up facts.
Mo Yan knows a thing or two about speaking out and the fear of doing so, after all his nom de plume is "Don't Speak".
I'm always quoting this or that and I usually end up back at a select group of writers, poets, and songwriters. I'm sure some quotations will turn up in my top ten blog postings of the year. I tried to choose pieces that would be of interest to as general an audience as possible. Sometimes I'm writing to a very small and specific group of people. Here in my opinion are the ten best blog posting I wrote in 2006:
Read all ten and leave some comments eh, this blog doesn't get enough comments.
This entry was originaly posted on , it was last edited on and is filed under: The Good, The Bad, & The Ugly and tagged: Blogging, Mo Yan, Quotations, Top 10.