May 20th, 2007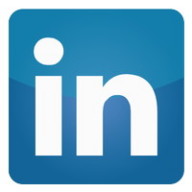 While checking for someone on LinkedIn.com I discovered LinkedIn had added another new feature. This feature was already available on Xing.com and is found on some other online social networks. Basically what LinkedIn is now allowing you to know is who is looking at your profile.

They don't come right out and say "Bill Smith looked at your profile on May 21st 2007 at 3:00pm, he used the following keywords to find it: venture, capital, associate." They are actually a bit vague, some other online social networks show you exactly who is looking at your profile. I poked around a bit and learned you have some control over your anonymity on LinkedIn. The default is somewhat anonymous, which because this feature is brand new and still in beta is probably what the vast majority of users will continue to use for the near future.

This information shows up on the front page when you access the system, though I think you have some control over what information is displayed on the front page. You can see in the screen shots I took, how many and roughly who had looked at my profile in the first half of this month.
LinkedIn does have premium features aimed at both job seekers and people who do recruiting. I've had a premium account and may try again as I am still looking for a new job to start 2019. That's right as part of blogging my way to a better career I'm updating blog posts that are a dozen years old or more. If you have thoughts on LinkedIn or privacy online you can leave them below. If you're a job seeker in IT and some other industries you almost have to be "LinkedIn".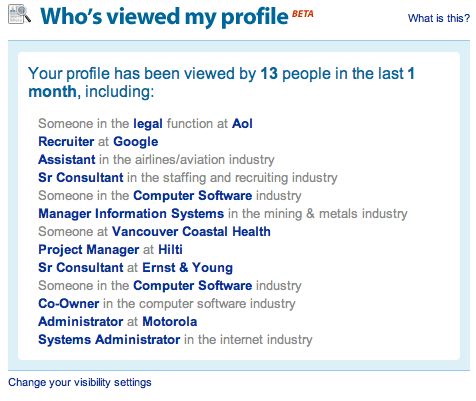 This entry was originaly posted on , it was last edited on and is filed under: Information Technology and tagged: Keywords, LinkedIn, Online Social Networks, Social Media.