January 22nd, 2013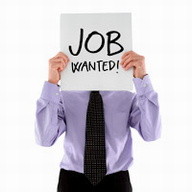 During my lengthy job search I've written and collected a lot of blog postings. Despite experts continuing to insist, you can blog your way to a new job, I'm not convinced that will work for everyone. So I've collected together in one place the best advice and resources both on my website and elsewhere.
My Posts
More Advice
One of the most important tools for jobseekers is RSS and Atom feeds. I've written on how they can be leveraged and sourced, but I also found a video clip explaining how I and others use them in our job search. UPDATE: Craigslist doesn't seem to advertise this but my RSS feed reader can still find feeds given a URL of the format:
http://vancouver.craigslist.ca/search/jjj?query=keyword
It of course works for other cities too. Choose your keyword carefully.
Final Thoughts
You have to fill your time while unemployed in a positive way. Volunteer or learn a new skill. Demonstrate you are talented and hardworking. I ended up doing a lot of reading plus collecting a lot of quotations. I eventually made a web mashup, some of them are a source of motivation, insight, and inspiration. One book I read was "Rework" from which I previously posted the following excerpt:
Hire great writers

If you are trying to decide among a few people to fill a position, hire the best writer. It doesn't matter if that person is a marketer, salesperson, designer, programmer, or whatever; their writing skills pay off.

That's because being a good writer is about more than writing. Clear writing is a sign of clear thinking. Great writers know how to communicate. They make things easy to understand. They can put themselves in some else's shoes. They know what to omit. And those qualities you want in any candidate.

Writing is making a comeback all over our society. Look at how much people e-mail and text-message now rather than talk on the phone. Look at how much communication happens via instant messaging and blogging. Writing is today's currency of good ideas.
If you have any job search tips or advice for job seekers you can leave a comment below.
This entry was originaly posted on , it was last edited on and is filed under: Marketing and tagged: Cover Letter, Job Interview, Job Search, Resume, Self Marketing.