August 25th, 2008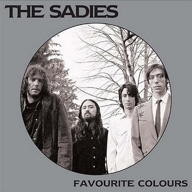 Last night I went down to Malkin Bowl to finally see the Sadies. I got there a bit late but still in time to see them take the stage. My extra ticket, went unused. I could've gone to so many 10 to 15 dollar shows, the actual tickets were only 37 but with all the fees… The Bob Log show was 13 dollars cash in advance.
I think it would be better to see the Sadies in a dark sweaty club rather than on a sunny day in the park. I had tickets to see them before but things didn't work out…
The audience was really old, the average age was over that of the band, even counting some kids with their parents on the hillside. The Sadies got to play a pretty long set and both Travis and Dallas played lead and sang lead. They are really talented musicians. Yet another band I would have liked to have seen with Marlene Lau.
They had one Tele and one Grestch giving them plenty of twang. Here is the obligatory YouTube clip:
They of course did the bit where they play each other's guitar, but the real guitar heroics were in the main show when they had four electric guitars going at once. A lot of times they got in each others way but they did some cool call and response stuff too.
Blue Rodeo is another Canadian Band. They happen to have a pretty aging demographic but they have some good musicians in the band and feature the organ and steel guitar frequently. They have two singer songwriters so they can trade leads and songs. "Five Days in May" was the early highlight for me, but there was a bigger sing-a-long and just Greg and the piano player did a song once with Greg right at the front of the stage.
The stage lighting couldn't reach him so he was kinda singing in the dark, which must have appealed to him. They also did a Neil Young song, which I recognized right away but confused the radio crowd. They had two fiddles on "Are you ready for the country?" and eventually built up to having a pile of people on stage. Way more than a three piece, let alone a one man band.
Blue Rodeo has more crew than most bands I see live, the Sadies did a lot of their own tear down, but despite all their crew, the keyboardist wasn't in the mix for the entire first song, even during his solo.
There were twice as many people on stage in Vancouver last night than the video clip above.
I was really down for most of the show, it was actually better in the dark. I don't know if it was because Blue Rodeo's light show finally worked or if it made it more intimate. I don't like big shows with seat assignments. I'll be giving Neil a miss when he swings by the Garage this time. I've already seen him four times.
Now I don't get to see many concerts. I've been living in China. But I'm back in Canada and back to editing old blog posts. I'm also once again looking for a new job and hoping that all the effort I put into this website will finally pay off. If you have any thoughts on the Sadies or Blue Rodeo you can leave them below.
This entry was originaly posted on , it was last edited on and is filed under: The Arts and tagged: Blue Rodeo, Concert, The Sadies.