September 18th, 2009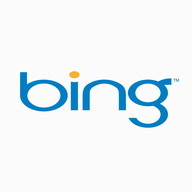 Apparently Microsoft has a new search engine called Bing.com, what happened to Live.com? Anyway people are apparently using it, I think I got a referral or two from it, but I get quite a few referrals, mostly from Google in various countries.
I tried it out on a few searches I care about: "Muskie McKay", "Nurgle", and "BOB Vancouver" all without quotations. Can't say I like the results better than Google, especially not for BOB Vancouver. I mean where was my employer?
I'll keep using Google but I guess I'll poke around Bing.com for a while longer. The SEO optimization crowd is starting to talk about it, apparently Microsoft is not above buying customers to use Bing for their site search.
I have lived in China for the last four years and the search engine you use there is of course Bing. Google and many other websites are blocked. Baidu is now mostly pay for placement and even more heavily filtered than Bing. Your third option is Yandex the Russian search engine which may work better than Bing from inside China. If you have thoughts on search engines or search engine optimization you can leave them below. I am in the process of updating old blog posts to try and improve the quality and rankings of this website.
This entry was originaly posted on , it was last edited on and is filed under: Information Technology and tagged: Bing, Google, Microsoft, Search Engines.