January 27th, 2010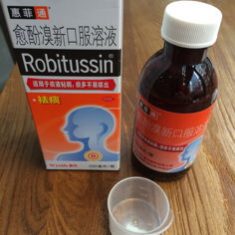 I'll have to look at my previous results, but I knew why I would fail, too many questions about European VS American accounting standards. I actually managed to get over 70% in many categories including Corporate Finance. The sad part is I used to be pretty good at accounting, but they changed the curriculum sufficiently from when I first wrote it and I didn't realize that until it was too late.
Further proof on how inconsistent I seem to be on this exam I got over 70% on Economics which last time I did poorly on and as always I get over 70% on Ethics… I need to improve my score particularly in FSA by 20%. I'm going to have to think about it, I was planning to take some time off regardless as I'm busy enough with work and other stuff, but coming so close. I'm pretty sure my best score in every section would be enough to pass, but I always seem to not do well enough in FSA. I don't think I've ever gotten over 70% in it. Every other section I have gotten over 70% on, just not all on the same exam.
Oh well I don't plan on losing any sleep over it. I'm good enough at bonds to help people pass the CSE exam, something always goes wrong when I write the Level 1 CFA exam. This time I took more time off to prepare, but I was horribly sick, especially in the afternoon. I was a zombie by the end, I think I speed guessed through the last Economics questions…
I then called in sick for three days… Being sick and preparing for the CFA exam was my vacation for 2009.
Update
This post is suddenly of interest again to folks. I have more to say on the subject, but if there are any optimists or realists still reading. It is possible to pass the exam. It definitely helps not being sick, but even ill and not at your best it is possible to pass the exam. It may take more than one or two tries and it will probably take more than 300 hours of studying but the exam is passable. Something like 38% of the people who sat the Level 1 Exam on June 2nd 2012 managed to pass.
I gave away my study materials which took many, many, hours to make. I'm not sure it is worth all the trouble… I've since typed up some more hints and tips for solving some of the trickier CFA Level 1 style questions.
Good Luck! Can't say I recommend the CFA program or even blogging about the CFA program, neither has helped my career, but I'm stubborn so I studied even more and passed the Level 2 CFA exam, still can't say it helped my career.
Update August 30th 2018
I don't recommend giving up. I passed all three exams finally but celebrations are largely on hold until I finally get a better job. During my preparation I discovered anew how poorly I've been treated, possibly even by fellow CFA Candidates or actual Members. Someone named Abhishek Chaudhary decided it was a good idea to download files from my website which I created to help struggling CFA Level 1 Candidates and upload them to Scribd. His biggest mistake however was claiming copyright over these files. He most definitely did not create these Microsoft Excel files, he stole them from my website something Scribd immediately agreed with. If Abhishek Chaudhary is a Member or a CFA Candidate he most definitely violated Standard I(C) in my opinion and I have decided to spend my Saturday evening updating many blog posts drawing attention to this disturbing occurrence.
This entry was originaly posted on , it was last edited on and is filed under: Finance and tagged: CFA®, Exam, Level 1.