May 1st, 2016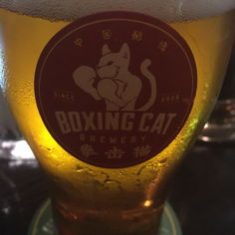 I can't say I've enjoyed the CFA® Program and I also cannot say I've enjoyed blogging about the CFA Program or blogging in general. After over ten years of blogging it has certainly not lead to a better career, don't believe the experts or the gurus. I fear I am just too open and honest. If you do choose to blog you will definitely have to deal with anonymous online Internet cowards, and some not so anonymous and not terribly bright individuals who will spam you, steal from you, and make your life miserable. You will probably also have to deal with lawyers.
I received an email from Lisa Kellerman which stated in part that I must comply with the following:

* Use the registration symbol ((r)) after the first and most prominent use of "CFA(r)" and "Chartered Financial Analyst(r)" on each page of your website where our marks are used.
* Use the words "CFA" and "Chartered Financial Analyst" as adjectives, never as nouns.
* Not use our trademarks in your business name, trade name, product or service name, trademark, domain name, electronic mail address or telephone number. Your use should be limited to descriptions of products, titles of seminars or other descriptive uses. Use the naming convention "Level X of the CFA(r) Program" or "Level X CFA(r) exam".
* Include the following trademark disclaimer at the bottom of each web page where our trademarks are used: "CFA Institute does not endorse, promote or warrant the accuracy or quality of [business name]. CFA(r) and Chartered Financial Analyst(r) are registered trademarks owned by CFA Institute."

According to their website the CFA Institute's latest stated mission is:
To lead the investment profession globally by promoting the highest standards of ethics, education, and professional excellence for the ultimate benefit of society.
I was just a CFA Candidate trying to share my experience and help future candidates. Sending me a strongly worded letter did not inspire me to continue going out of my way to help other CFA Candidates let alone promote the highest standards of ethics, education, and professional excellence. I understand many people in the industry have broken the law or the CFA Institute Standard, but besides actually writing about my candidacy in the CFA program the only reason the trademark in question appeared on my website was because I went back and edited every one of my old posts to include a featured image. I was easily able to remove the image in question, but adding in all the ® symbols seems to be an erroneous request which I nonetheless did my best to comply with.
I also complied with all the additional requests to retitle various blog postings:
CFA(r) Level 1 Study Advice–please use the naming convention "Level I Study Advice for the CFA exam" Top 10 CFA(r) Level 1 Flashcards–please use "Top 10 Level I Flashcards" 3 More CFA(r) Questions–please use "3 More CFA(r) exam Questions"
What about "fair use"? What about all the other blogs that use "CFA" on the Internet? What about Twitter? If you use the CFA acronym on Twitter must you include the disclaimer in your 140 character tweet?
What about on your resume, if you post your resume on your website or LinkedIn stating you are a CFA Candidate, which you are allowed to do, do you need to include the disclaimer on your resume?
I'd rather be spending my time studying for the next CFA exam than editing old blog posts some of which have been online for almost ten years. I'm sure Lisa Kellerman was just doing her job, but I was just trying to help future CFA Candidates.
I'm tired of being threatened for going out of my way to help people.
If you're a CFA Candidate I cannot recommend blogging about your experience, it is not the best use of your time and you risk running afoul of the ever changing CFA Institute policies. I also don't recommend CFA Candidates ask me for further assistance with their studies, ask someone else, the CFA Program and my MBA have pretty much sucked out all of the goodwill I have towards my fellow man.
I sat on this post for a month or more, but I see no reason not to publish it now that I am in compliance. I can't just laugh stuff off, I've been through too much. It took a lot of time and effort to comply with this request. I am still trying to complete the program, I eventually passed the Level 2 exam, I even managed to pass the CFA Level 3 exam twelve months later. I'm still behind the Great Firewall, nothing is easy for me. I've put up with too much for too long and benefitted far far too little from my hard work. So perhaps my final piece of advice to CFA Candidates is cut out everything and everyone in your life you don't need.
The odds of completing this program are very low and the more of your time you give away, the less you'll have to study, you can never do too many practice problems.
Now it is 2022 and on Twitter and elsewhere the CFA Institute seems to be actively promoting the use of social media by CFA Charterholders and CFA Candidates. Having received many emails from Lisa Kellerman regarding this blog and having had my intellectual property stolen by CFA Candidates if not CFA Charterholders, I don't feel it is irony.
If you have thoughts on the CFA program, social media or copyright you can leave them below.
This entry was originaly posted on , it was last edited on and is filed under: The Good, The Bad, & The Ugly and tagged: Blogging, CFA®, Copyright.