December 7th, 2010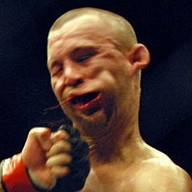 I'm running out of silly, sexy, funny, stupid, awesome, photos. I did manage to dig up a few more. I'm staying away from animated gifs as they are more bandwidth intensive. After my latest, greatest, anti-hotlinking .htaccess solution I'm worried about whether new images posted to this blog/website will appear in Google image search and it's friends. My images are appearing in feed readers, but I need to post yet more images to test the script and tempt the leechers.
The first picture is UFC MMA fighter Chris "Lights Out" Lytle getting absolutely smashed in the face. I can't recall what fight this was from, but it might be one of his losses. Lytle is known for his willingness to bang, for being a full time fireman, and his underrated and little used jujitsu prowess. This photo undoubtedly came from Sherdog or some other MMA blog.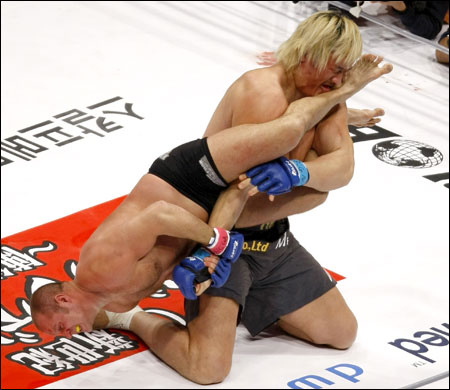 I have quite a large collection of amazing and/or brutal images I've collected over the years browsing Sherdog and reading about MMA online. The next one should simply be entitled "How to defeat a giant". It is Fedor Emelianenko, former pound for pound kingpin. He's fought a lot of people in Japan, but his fights in the United States haven't always been so successful at the box office. He's also fought in a freak fight or two, including against giant Korean Kickboxer Hong Man Choi.
Abs/abdominals, a six pack, whatever you want to call it may be even more popular than pictures of women's calves. And since I don't have any more photos of Asian women flexing their calves, well I give you a picture of an Asian model showing off her flat, hard, muscular stomach. Stomach is a word I can never spell correctly, I must have some sort of mental block.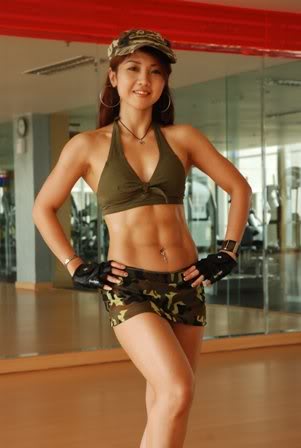 After finding the picture I was stuck as to who it was of. I seemed to remember she was Indonesian. I tried to consult the experts, but you can't search Tetsumi's Salon. So I had to do some Googling. Luckily I didn't encounter anything dubious or disgusting. Sometimes when I look at the incoming links or keyword referrals, I quickly wish I didn't visit a specific forum, blog, or website. In this case the lady in question does seem to be Indonesian, from Jakarta. She may be a mother of two and is indeed famous for toned stomach muscles. And even though I've typed stomach four times in this paragraph I still want to put a 'u' in it.
Oh after all that I never typed out her name. It quite possibly is Andjani Kwee and she seems to like to pose in camouflage, maybe in emulation of Lara Croft. I still have never seen any of those movies or played any of those games. Andjani seems to be on Facebook or at least someone has set up an account using a photo from the same shoot as the one I dug up.
There that should attract the Facebook crowd and maybe a few hotlinkers. Let me know if these images don't show in your feed reader. I'm going to try and pay attention to Googlebot and his friends to see if these images end up in search engines after my .htaccess trickery. What tags you use has a big impact on how fast and deeply certain search engines index your blog. They also attracts the scrapers and spammers.
Update January 2013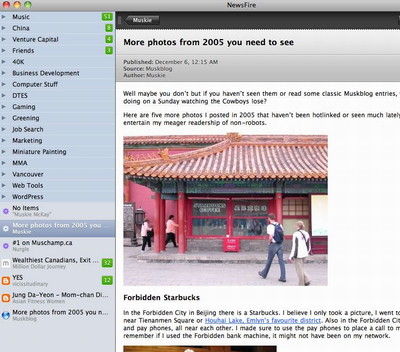 My first official blog update of 2013, this post in particular the picture of Chris Lytle getting punched in the face remains disturbingly popular. I should have started an MMA blog in 2005. I've been an MMA fan since UFC 1 which I rented on VHS at Superior Video in Duncan BC. I've read a lot about martial arts, watched a lot of fights, and collected a bunch of GIFs the posting or reposting of doesn't make me any money.
Posting pictures of attractive Asian women doesn't make me any money either, but it works for some bloggers. I'm not sure selling sex is classier than selling violence, but both sell well. Cute also does well online.
Update January 2016
Now I have to recommend using an image hosting service rather than trying to host everything yourself and roll your own anti-hotlinker solution because you will have to deal with assholes online if you blog, even if you don't blog, there are far too many assholes in the world and they are especially virulent online. Pinterest is probably the best for sharing images you don't own the copyright to, but it is difficult to then embed those images in your self hosted WordPress blog. Flickr is my favourite photo sharing service though kids these days use Instagram as they are obsessed with hashtags and #instafame.
Pinterst isn't blocked in China whereas both Instagram and Flickr are blocked. I am back living in China and have spent entirely too much time in the last week editing old blog posts not to obtain popularity but to improve Quality and try to someday leverage all this content towards improving my career and cash flow.
This entry was originaly posted on , it was last edited on and is filed under: The Good, The Bad, & The Ugly and tagged: Chris Lytle, Fedor Emelianenko, 健美.