February 9th, 2011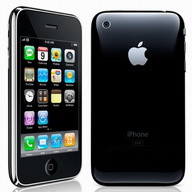 Now that I'm an official beta tester of an iPhone game I thought I'd quickly list the games that I let dwell on my iPhone. Although I'm a life long gamer and a long time Mac fan, I was slow to join the iPhone revolution. I didn't even have a cell phone until I moved to Japan. Now that I don't have a job of course I have an expensive cell phone contract, well not bad (65 dollars a month) I had some time to try a few iPhone games.
I went on the whole old school RPG trip for a while, but generally I favour strategy games, the best of which at least implemented on the iPhone that I have found is Samurai which of course I suck at. I'm one of the worst 100 or so players in the world according to the official rankings…
The first game I bought for my iPhone was of course Civilization Revolution, but I think it is too involved and the screen too small for casual iPhone gaming. That said there are iPhone games (listed below) I've played games for several hours straight late at night lying in bed. I got the numbness in my arms to prove it. Recently I tend to use social networks or read more than game when I have time to kill and free Wifi. I also read comics on my iPhone, but this post isn't about that. It is about game recommendations. So here are the ones that I've downloaded and in many cases paid for and that I've kept on my phone. I try to limit myself to one screen full of games, rather than just have everything possible crammed on…
In no particular order, except perhaps length of time they've been on my phone:
As mentioned before I like Samurai the best, I play it most everyday online against strangers. I play one turn then wait up until a day to get to go again. You of course can play it at a faster pace. I even bought the original board game. Settlers of Catan is well implemented on the iPhone and a more famous board game but it doesn't have an online challenge system yet, neither does Neuroshima Hex. Settlers of Catan does have a good AI and you can play hotseat against friends. Carcassonne is also a famous European style boardgame, but again online multiplayer is lacking…
Dragon Scribe is a kanji learning app, it is actually for Chinese, but I don't use it much, as you need sound or perhaps that is one of the other language learning apps I downloaded. When I game, I generally do so with minimal sound, which is why I don't play Fruit Ninja or Katamari as much as my sister and cousin. They both borrow my iPhone to game.
Katamari still should come out on the Wii, but after some crappy releases it seems to run pretty good on the iPhone but not as fast as on the Play Station. Still waiting for another old Owen and Thor favourite, Final Fantasy Tactics, to make it to the iPhone.
Undercroft is the best RPG on the iPhone. Rimelands looks cool, but doesn't play that fun and autosaves in stupid spots. Quest Gold is a never ending click fest, but after 20 hours or so it loses its charm. Fargoal is a dungeon crawler that was originally written for the Commodore 64. It is actually quite fun, but takes too long. You can save your adventure, but I generally want games that I can play for 15 to 20 minutes rather than ones for which I need to plug in my phone and lie in bed to play.
Katamari can't be played lying in bed as gravity and motion are major factors in the gameplay.
I actually have a lot to do, or at least stuff I could be doing besides blogging. I have a lot of ideas for future blog posts, including some more professional ones, but I also have to find a job, and that means interview prep.
This entry was originaly posted on , it was last edited on and is filed under: Gaming and tagged: Civilization Revolution, Fruit Ninja, iPhone, Samurai, Undercroft.