April 11th, 2012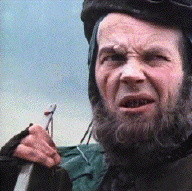 So I've been building something. And while doing so I discovered there are three different types of feeds on the Internet.
Feeds that return useful information in chronological order that can be displayed and manipulated easily.
Feeds that do not conform to an established standard or otherwise do not behave as expected and cause SimplePie grief.
Feeds that suck.
The NHL playoffs have started and I have yet another job interview to prepare for, but in the last few weeks I fear I've once again spent too much time on a side project, this time my miniature painting news aggregator built with PHP and SimplePie. I'm using the latest greatest version of the code but it appears I've discovered an issue with SimplePie and the default feeds from Blogspot.com. I have to work around this.
While scouring the web for the best miniature painting RSS and Atom feeds I discovered some new specialty sites, a lot of less than high quality blogs, and I tried to leverage various Internet darlings such as Pinterest, Reddit, and Tumblr. Alas I still prefer WordPress plus Flickr which provides feeds with a valid RSS enclosure making it much easier to work with instead of some new trendy platforms and websites. I wonder if all my work is for not, currently miniature painting or even miniature wargaming is not a topic covered by AllTop, but I just can't see it becoming more popular in the Age of Video Games on iPhones.
Too often in the last decade or so I've been looking for a new job and clearly I've spent too much time working on this website for no ROI. I just don't like seeing something busted or incorrect. I also have read too many times that I should be able to blog my way to a better career. But even passing all three CFA® exams has not resulted in a new job. So if you have thoughts on RSS or Atom feeds or how they can be leveraged to find a job online you can leave a comment below.
This entry was originaly posted on , it was last edited on and is filed under: Information Technology and tagged: Atom, Blogging, News Aggregator, RSS, SimplePie.