January 24th, 2006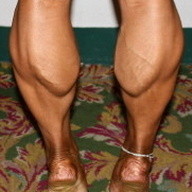 This post was intended to be slightly humorous and was a result of me trying to avoid thinking about the problems I was going through. It ended up being a bit creepy and too popular for its own good. It also should be noted this post stems from some conversations and observations I had offline while living in Asia. I'm all for people being fit, healthy, toned, etc. and having a positive self image. I know what it is like to have an extremely negative self image and low self esteem.
This post became a lot more popular than I expected. If you want to instantly increase your web traffic, post pictures of attractive Asian women. Actually I can't recommend that. I also recommend you never blog about calves or human anatomy as it will attract some very strange individuals. It will also lead to people stealing your bandwidth. And since I never had the copyright to most of these images I'm taking them down along with most of the text. If you want to look at pictures of women for #fitspiration Pinterest is now the place to be or perhaps Instagram where they are really hashtag obsessed.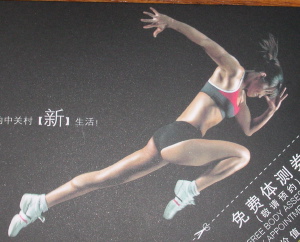 This entry was originaly posted on , it was last edited on and is filed under: The Good, The Bad, & The Ugly and tagged: Calves, Fitness, 健美.