May 26th, 2006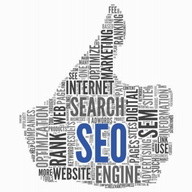 I've written a bunch about which keywords people type into search engines to end up at Muschamp.ca but most people who care about search engine referrals are trying to make money off of it. Once again via SEO Blackhat I give you this article on the most profitable adsense keywords.
Inspired I've decided to write an amusing paragraph or two that uses all the profitable keywords. It won't accomplish much given the title of this post but with some linking and a few HTML tags it might lead to some amusing search engine referrals.
Travel Keywords
I've previously written about hotels in Vancouver and even about how the over optimization for the words hotel, cheap, and airport combined with a major city such as Bangkok made me so irate that I refused to book online for that particular night and instead travelled to Thailand with no hotel and just booked one at the airport hotel desk.
Travel and all that goes along with it, particularly the insurance and mandatory expenses such as car rentals, hotels, and of course flights have been written about on Muschamp.ca previously, however these are very competitive keywords so I don't get as many referrals as I possibly should. Unlike some of these people running their affiliate sites I've actually been to a lot of places and provide useful information on a variety of major and not so major tourist destinations. I've even made my home overseas on a number of occasions, these extended stays are referenced on my website.
One place I haven't been is the UK, though I keep getting invited to visit people. Of course people also invite me to Paris, Vienna, Singapore, etc. Although I have free places to stay all over the world, the fact that I don't have a job at the moment combined with the cost of air travel and insurance means I just stay in Deep Bay.
Car and Home Insurance
I haven't written much about cars on Muskblog. This is because cars cost money and I don't have any. My mom however is looking at buying a new car so I've actually spent time looking at a large variety of automobiles recently. The other thing my mom also talks about spending money on which has been blogged about a bit is home improvement. She doesn't have a mortgage anymore but she has never completely finished this house, even though it is twenty five years old. Although I've done some small things we will be getting in contractors to do the flooring. She also wants new furniture for the family room. She will need this a lot sooner now that she has given away to my sister the couch and chair we have in there now.
Online Banking
My mom does all her banking including her home insurance and auto insurance through the local credit union. I'm the one who has racked up all the debt doing my MBA. Once I get a job I may see about consolidating my loans or some sort of refinance. My credit rating is actually really solid because I never carry a balance on my credit cards and had no debt prior to my MBA including zero student loans from my undergrad degree.
Film SEO
One of the things I studied at school was film. I wasn't a film major I didn't even get my minor because that would have delayed my graduation another semester and I wanted out. I did post one of my film study papers which has undoubtedly been plagiarized but maybe, just maybe it has definitely received search engine referrals.
Also acting on an impulse I posted a number of other writing samples which the search engines index. Although I still have to do some editing, I've managed to include most of the popular keywords, of course I don't even have adsense on my blog. As a computer science graduate and former software developer I'm sure I could set it up in a jiffy, but I don't want my blog to look cheap and unprofessional.
The only profitable keyword phrase I've yet to use is rental. Who would have thunk I couldn't work in rental sooner then this gratuitous paragraph at the end? I did use rentals though.
Weaponizing Search Engine Optimization
The blogosphere used to be a much more carefree place. Now it seems search engine optimization and social media are being weaponized. And people who do bad things and try to get away with it are being undone by little things like metadata in files. I probably went too far last night in my zealous attempt to defend my merger intellectual property. But then I use Google and apparently I'm a voice of moderation in comparison to some other bloggers. I really have to stop editing old blog posts and get back to studying and applying for jobs, but this blog has become too big and represents too much effort for far, far, far too little return.
This entry was originaly posted on , it was last edited on and is filed under: Information Technology and tagged: AdWords, Keywords, SEO.