May 28th, 2006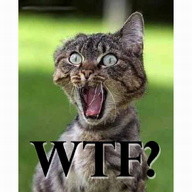 That is a title of a TLC documentary I stumbled across sometime after the Buffalo Sabers lost game 5 of the Eastern Conference Finals. It is about Greg Valentino who unbelievably managed to get his biceps to be larger than his waist!
Now I admit I was a big Arnold Schwarzenegger fan as a kid and used to work out a lot more seriously so I read the odd bodybuilding or fitness magazine, but this is taking things too far. He doesn't even pretend he didn't use steroids.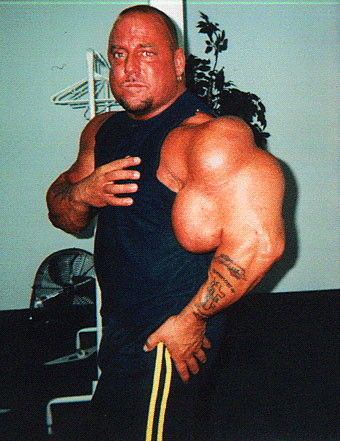 A quick google search turned up an interview from which I lifted the above photo. Apparently Greg is something of a controversial figure in today's body building scene. I've written somewhat humorously and hopefully supportively about the more athletic builds you see on women these days, but steroid use especially excessive steroid use, well this is what it can lead to.
There is also the whole baseball home run explosions, I gave up on baseball after one of their strikes so I don't really care who cheated. However before and after photos as well has the congressional inquiry is some pretty damning evidence but does show the positive effects of steroid use, your very own home run record.
Who says there is nothing on tv?
Lyle Alzado's comeback is also an excellent cautionary tale. He has no doubt about what killed him.
This entry was originaly posted on , it was last edited on and is filed under: Sporting Life and tagged: Bodybuilding, Greg Valentino, Lyle Alzado, TLC.