May 29th, 2006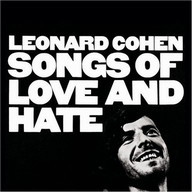 Apparently Paste Magazine, which I have never heard of, took it upon themselves to come up with a top 100 list. These lists always invoke discussion and more importantly they sell magazines. I'm not going to get into a big hissy fit over this rather I humbly suggest people should make sure they have listened to as many people as possible on this list.
I of course learned this from Thrasher's Wheat. The whole list has been blogged about here, I think I have music by every single person or at least have heard their work with the following exceptions:
Sufjan Stevens
John Darnielle
Over the Rhine
Josh Ritter
I was especially glad to see the following people were on the list:
Public Enemy
Sly Stone
Ron Sexsmith
Alejandro Escovedo
One thing about this list is all these people are still alive, but some of them aren't exactly still writing and releasing music. Some of these people are also pretty obscure and there is a lot of the "alt-country" or "No Depression" set on this list, but also some classic R&B hit makers and even some Funkateers and two rap bands. It is not a bad list, the must be living knocks some great songwriters off the list though…
If you have thoughts on songwriting and songwriters you can leave a comment below. I've written about my personal favourite songs before.
This entry was originaly posted on , it was last edited on and is filed under: The Arts and tagged: Music, Songwriters, Songwriting, Top 10.