October 23rd, 2006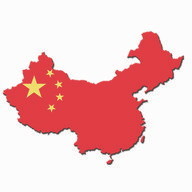 The cover story in this weekend's Vancouver Sun was a list of the 100 most influential Chinese living in the lower mainland. Besides making the front page, a profile of every member of the list is included both in print and online (part 1 and part 2).
The article didn't rank these people 1 through 100, nor did they require the individual actually be a citizen of Canada or China, just that they had lived in the greater Vancouver region for a significant length of time. When I first saw it I couldn't help but wonder if any of my many Chinese classmates will ever make such a list.
The author's note that the so-called Chinese community is "actually not one homogeneous group, but many sub-groups divided along linguistic, political and cultural lines". This is one of the top ten things I learned while doing my Sauder MBA.
I'll have to scrutinize the list more carefully to see if any fellow Tsinghua alumni made the list.
Update: I eventually ended up working for one of the people on this list, Shirley Chan at Building Opportunities with Business in Vancouver's Downtown Eastside.
This entry was originaly posted on , it was last edited on and is filed under: Canada and tagged: Canadian, Chinese, DTES, Shirley Chan, Vancouver.