August 10th, 2007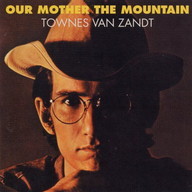 Townes is a little less famous than Neil Young and toured less widely and sporadically. He was known for sabotaging his own career.
DailyMotion only had a handful of results for "Townes Van Zandt" without quotations. YouTube had about 141. Veoh had 46 pages but they seem to be all Van Halen videos or clips from Van Wilder, I think Veoh's search algorithm needs some work.
I went with DailyMotion and the song "Tecumseh Valley", this is a classic Townes song, sad but beautiful. Alas after over a decade the video is gone so I need to replace it. Here is a famous clip of another famous song "Pancho and Lefty".
I typed up another Townes Van Zandt story at some point that I got from a  book or a magazine or perhaps even a movie. A new Townes album well a collection of unreleased songs was just put out by Fat Possum. I haven't had a chance to listen to it yet. If you have thoughts on Townes' music or embedding videos you can leave them below.
This entry was originaly posted on , it was last edited on and is filed under: The Arts and tagged: DailyMotion, Music, Townes Van Zandt, Veoh, Video Clip, YouTube.