January 28th, 2009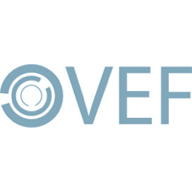 So I went to two events today at the Vancity Theatre. The first was the announcement and release of the Ready to Rocket list. It lists 25 private tech companies that they believe have a high probability for rapid growth. Some firms graduated from the list such as Vision Critical and other firms may have dropped off such as The Level. Can't say I'm surprised.
I wasn't too familiar with most of the 25 companies. I was more familiar with the second list of emerging companies. Saw some names of companies I've had dealings with or met the founders of such as Hothead Games, which I was just talking about at the ICT Cluster kickoff event. Strangeloop Networks made the list and their CEO was the moderator for the next event.
Talked to the folks from Bootup Labs, talked to a UBC student, knew two of the lightning pitch presenters, Marc from Change and Dennis from Centre for Digital Media. I plan to work more with Dennis in the future, he is after all the "Director of Hook-Ups" and people seem to think I have all these connections. Kris Krug thanked me the other day for introducing him to John Fluevog who I just met that evening at our Christmas Party, so you know John and I went way back to 15 minutes ago.
I ment to talk to a few people, the CEO of Strangeloop, the pitch man from IOTA, I ended up talking to several companies looking for office space, as finding office space seems to have become a niche service at BOB.
I'm definitely going to study the Ready to Rocket list for companies we should be working with. I saw a few people I recognized in the crowd like Boris Mann.
This entry was originaly posted on , it was last edited on and is filed under: Entrepreneurship and tagged: Bootup Labs, Ready to Rocket, Startup.