February 5th, 2009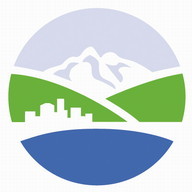 Today after lunch there was a fire in the building behind us. This is a classic Downtown Eastside Single Room Occupancy hotel. There is no doubt that illegal activity goes on inside, because it goes on in the alley. The usual break and entering, open drug use, fencing stolen goods, and of course prostitution. I went into the alley and pulled out my Blackberry Curve but it let me down.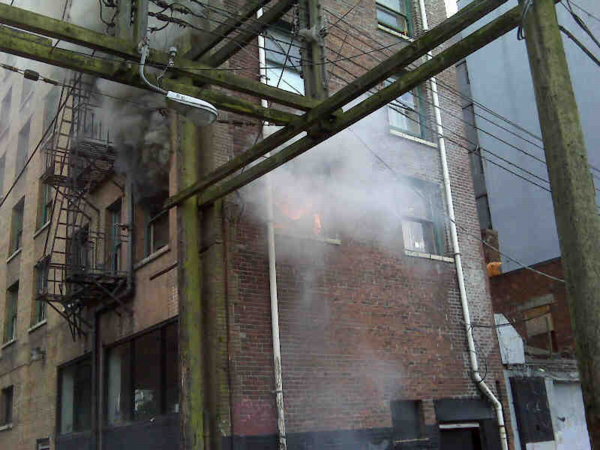 It didn't recognize my media card, so I took a few photos then shut it down, took out the battery, removed and reinserted the MicroSD card. Around this time the cops and fire department arrived so we were strongly advised to leave the alley and go back inside. Once inside I was able to take some low res video.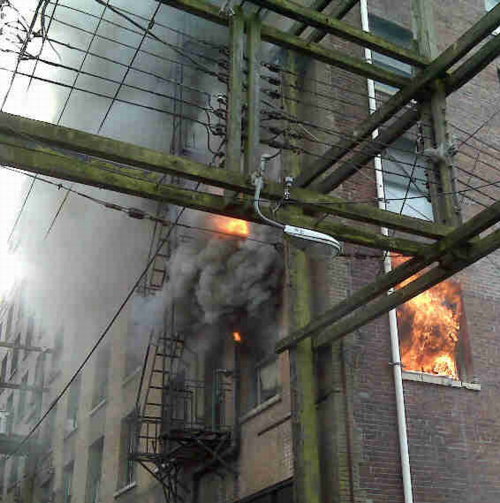 I had a hard time getting it off my Blackberry and onto my Mac. PocketMac SyncMaster let me down, and even Finder couldn't see the Blackberry, but I could sync, the Disk Utility could find the media card, but finder could not. I couldn't get Bluetooth to work either. I put a new hard drive a while back, but my staple Mac programs like MailSmith and SnapzPro have been giving me too much grief. MailSmith needs an new version to be released.
I tried to put the video on Youtube but it was rejected as too long. Then I had to use iMovie which wasn't that intuitive. I eventually got the video chopped, added the pictures, a token title and re-exported. But not in time to scoop the evening news. I didn't even scoop the DTES Enquirer, but I have better pictures and video. Raincoaster has no mention, so maybe Google will give me love. We'll see what Operation Phoenix makes of all this.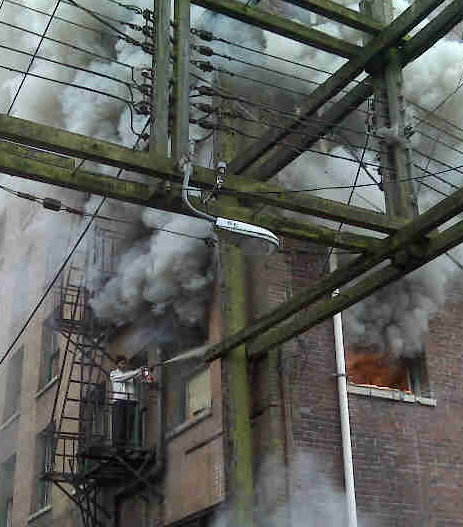 I put some photos on Facebook and to view them, my mom joined… Facebook said anyone could view them. I'm not sure my mom needs to be on Facebook. My boss is on Facebook. My network is weird, but it remains Sauder MBA Classmate free!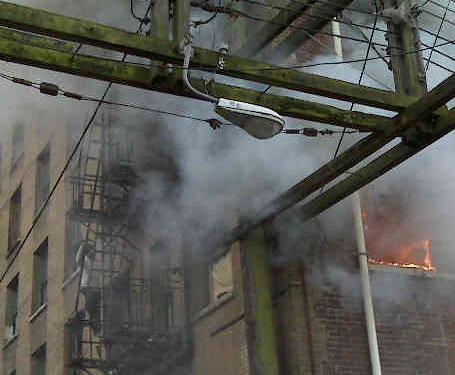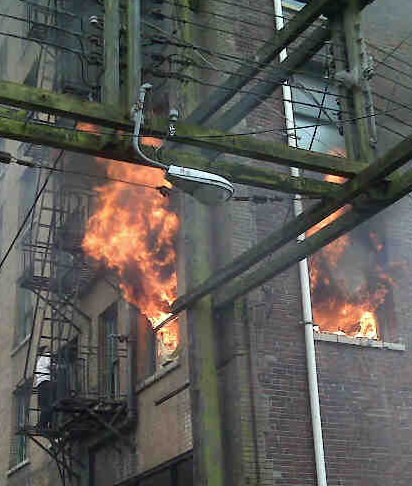 No one was hurt that came out the back or the fire escape. They were accessing the damage and doing emergency repairs as I left work. Some of us do work full time so blogging has to wait until later, but Sean Orr and the rest at Beyond Robson have already posted about this. It goes back to whether it is more important to be authoritative or timely online. Timeliness is gradually replacing timelessness, see the rise of Twitter which I was asked again today to join!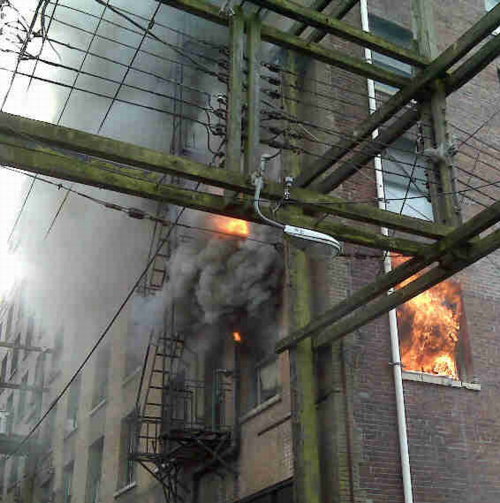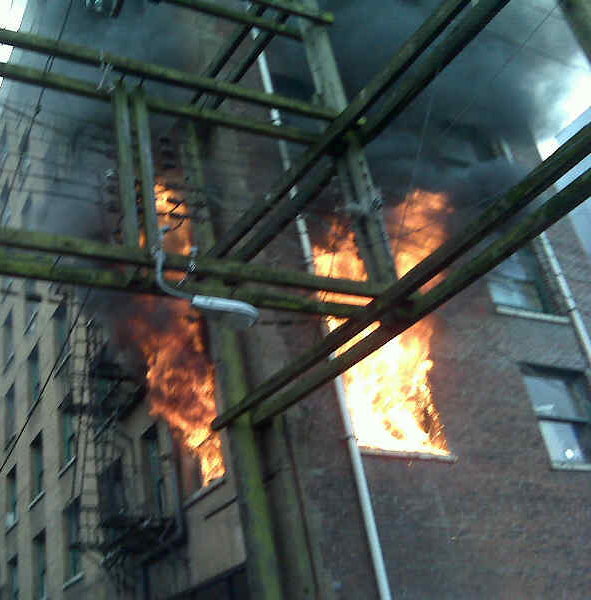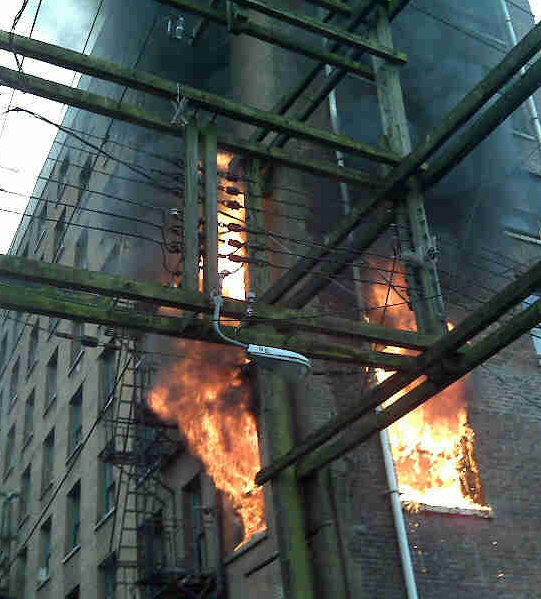 This entry was originaly posted on , it was last edited on and is filed under: Canada and tagged: DTES, Photos, Vancouver, Video Clip.