February 7th, 2011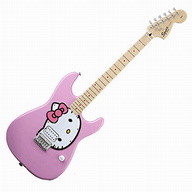 Last night I lay in bed and watched a bunch of YouTube videos on my iPhone, mmm hmmm. I started out reading about a few Texas Songwriters and ended up some how learning about this hot shot women guitarist. Her name is hard to spell, but she's played with some big names and was supposed to be the featured guitarist on Micheal Jackson's latest tour, but we all know how that turned out.
She seems to come from a lot different school of guitar playing than I usually gravitate towards, lots of lightning fast licks and 80's metal showmanship. Is showwomanship a word?
Orianthi
Here is one of many clips of Orianthi making other people look slow.
Kaki King
I've written about female guitar players before, but I probably wouldn't be writing another blog post entitled "Chick Guitarist" if one of the most revered wasn't set to return to Vancouver. The Georgia Strait is even giving away tickets. That's right Kaki King is koming back to town and she's playing the Biltmore of all places. One day maybe she can play my bar when I get it opened…
Kaki King is the first and only woman to be named a "Guitar God" by Rolling Stone magezine. It must be pretty nice to be deified. That is another word that is tough to spell.
The Dublin Blues
This next picker is less famous and perhaps is more of a singer songwriter than a guitar god, but she did a really nice version of a Guy Clark song, which is how I probably ended up at Orithani's YouTube clips. Her name is Carmen and she can play my bar too when it opens.
Texan Songwriters
Perhaps I should give some serious thought to adding a Guy Clark song to my collection of five star songs, he's written some great ones. He's probably best known for "Desperadoes Waiting for a Train" which I learned as a kid when it was done by the Highwaymen. It was a favourite of my dad's. My favourite song of his, is one that he is also particularly proud of, "She Ain't Bound for Nowhere". Guy is quite the non-conformist and he was a mainstay of the Austin songwriting scene that also featured Townes Van Zandt, Steve Earle, and Blaze Foley.
Blaze like Townes is now the subject of a documentary. Blaze like Townes has had his back catalogue picked up by one of my favourite record labels, Fat Possum. I'm a bigger Townes fan than I am of Guy or the even less well known Blaze, but all are worth a listen on YouTube or you could throw a few dollars their way via iTunes.
Here is a couple more YouTube clips featuring Texas songwriters.
If you have any suggestions for guitarists or songwriters you can leave them below.
This entry was originaly posted on , it was last edited on and is filed under: The Arts and tagged: Guitar, Music, Video Clip.