August 17th, 2006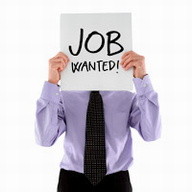 Guy Kawasaki interviewed Libby Sartain a senior HR person at Yahoo! then the next day Guy shows how he would apply to an actual position at Yahoo! in the form of a cover letter and two sample resumes.
My favourite quotation:
getting a job is not about competing on an even playing field. You use everything you can to tilt the field towards you: friends, relatives, hours of research, school alumni connections, vendors, service providers, whatever.
I'm guilty of not doing this enough. I foolishly believe in the concept of a meritocracy. The world isn't fair, I knew this before I did my MBA but after wards I was even more painfully aware.
I should leverage my connections, alumni status, even my blog and website more than I do. I definitely put in time doing the research, I even turn some of it into blog postings which may have been more clever than I originally intended. I'm still waiting to hear back from the company I interviewed with yesterday.
No one who has ever hired me before was disappointed. Everyone I've ever asked to write a letter of reference for me has said yes. Toni Garrett commented on this once while I was at UVIC, she said she always looked forward to talking to my supervisors and reading my co-op workterm reports, because they were always so positive. I got into all the universities I've ever applied to. I even turned down the opportunity to interview with a prestigious private American business school, because I wanted to return to Vancouver, perhaps I should have considered other schools.
If you have thoughts on resumes, looking for a job online, or self marketing you can leave them below.
This entry was originaly posted on , it was last edited on and is filed under: Marketing and tagged: Guy Kawasaki, Job Search, Self Marketing.