September 29th, 2006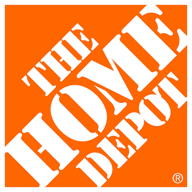 During my never ending job search, after my less than enjoyable MBA program, my mom has given me a number of tasks. One of them that she suddenly came up with was refinishing a garage door. This turned out to be a lot more work than either of us had anticipated. After it was all over I measured the garage door it is 8 feet high and 12 feet wide.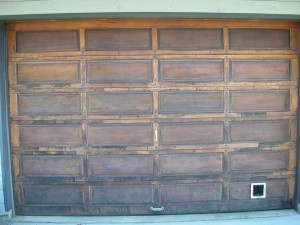 Prior to beginning I did some online research. My mom originally wanted me to sand off the current finish and I tried that with extremely limited success. I then bought some stripper. I tested it out but quickly found out that it was too hot and the stripper dried out almost as fast as I applied it.
The next morning we got up at 7am and removed as much of the existing finish as we could before we ran out of stripper. We had to get up two more mornings and buy a lot more stripper and even then we didn't get every bit removed. I used a scraper on the flat portions and my mom used a scraper and steel wool on the routed portions. You have to learn to give the stripper enough time to do its work but not so much that it dries out. I found the directions on the can overly optimistic, I got the best results using a lot of stripper and due to the heat working on only a small portion at a time and waiting a lot less than the recommended five minutes.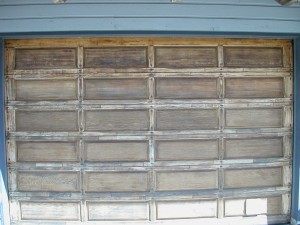 After stripping as much as we could, we began sanding. I sanded for several days and burned out the engine on our twenty year old 1/2 sheet sander. I also hurt my shoulders, back, and neck. When stripping I propped the door open so I could do most of the work at chest height. Of course some had to be done on a ladder and the extreme edges came out the worst.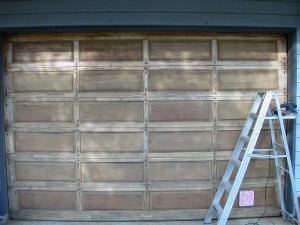 Sanding was similar to stripping except the weight of the sander is considerably more than the stripper and my shoulders and back have given me problems for years. We went to my grandmother's but my grandfather's sander was even older and more worn so we bought a new 1/3 sheet sander. It only cost forty dollars for a Mastercraft 2 amp sander. After finishing all the flat portions we discovered my mother's Mega Mouse which is almost as big and powerful as the 1/3 sheet sander. So I went over the entire door especially the edges and around the metal bolts with it. I was actually quite impressed with the Mega Mouse, it is shaped like an iron.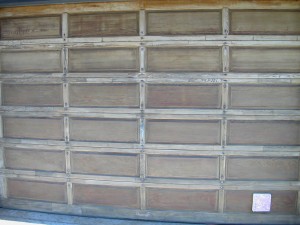 After cleaning as much dust off as possible and letting a day pass, I put the first coat of semi-gloss finish on. I did it just like my sanding and scraping from the bottom up using various sized pieces of wood to prop open the door. I could have done a bit better job a few drips or pools developed in the finish, which I noticed the next day when I put on the second coat.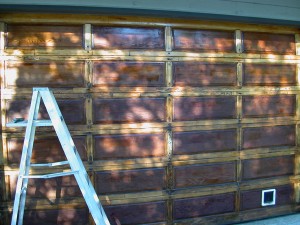 From a distance it looks good, but up close you can see the errors in the finish, the places where not all the old finish was removed, along with the damage and wear the door had gained over the 25 plus years since we build the house. My mom is actually down South visiting our American cousins so she hasn't seen the final result.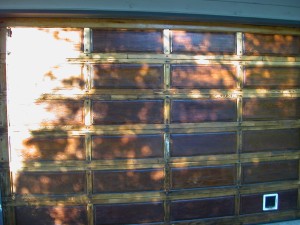 My reward for days of labour is painting my bedroom and refinishing our side door. We also have to replace the weather stripping and handles on our garage door. We are also going to install an automatic door opener which will work with my mom's new car. This also means we are selling our last antique car, a white 66 Chevelle convertible.
We didn't end up selling our old Chevelle and my mom has gone through a couple other "new" cars since then. I don't think we ever did anything to the side door but while I was living in China, my mom had to replace basically the end of the house after too many rain and wind storms over the years. This latest project still hasn't been finished.
This entry was originaly posted on , it was last edited on and is filed under: The Good, The Bad, & The Ugly and tagged: Home Improvement.