May 6th, 2007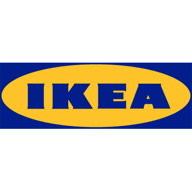 Today we visited Ikea, we needed some casters for a storage unit my mom brought over. It was decided that I would buy yet another shelf. I swear I collect shelves. Actually I collect a lot of things: cds, dvds, books, miniatures, t-shirts, etc. etc. All these collections require shelves to store them on.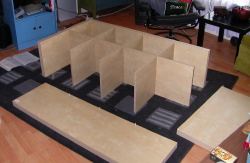 All these shelves haven't all come from Ikea, last summer I built some shelves we bought at Costco. This time though I didn't have my toolbox available, so I had to buy my third set of Allen wrenches, my second hammer, and my umpteenth multi-head screw driver. To be fair my first set of Allen wrenches were bought to fix my mountain bike while I was in Calgary or Ottawa not to assemble furniture. I once assembled several shelves using the included Allen wrench and my thumb wasn't the same for weeks.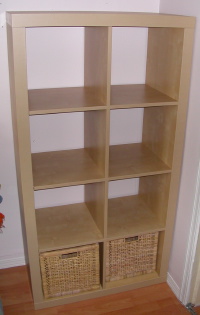 In addition to another set of shelves, I also bought a towel rod which I installed at the back of my closet to server as a tie rack. As I was taking the photo I couldn't help recall I was wearing my Incredible Hulk tie on the worst day of my life…
An old debate between Owen and I was whether my ever growing collection of Ikea of furniture and inability to sleep made me Edward Norton's character in "Fight Club" or whether my vast collection of music, and perpetual single status made me John Cusack's character in "High Fidelity". Supposedly after about four years in storage I will be setting up my stereo/home theater system again and get back to watching movies and listening to music on a decent set of speakers instead of cheap computer speakers or headphones.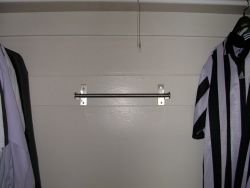 I was going to write a blog posting about that, I even dug up a photo of my system back at the house Owen and I lived in where I was forced to listen to hair metal blared on my speakers and the vampires stole my dice and threw out my flock and other terrain making material. When I get my stereo back together I'll have to post on a famous thread on Arstechnica again.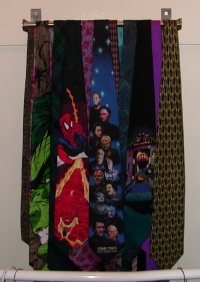 My life is once again in boxes as I try to find post-MBA and post passing all three CFA® exams employment. I'm also trying to improve the Quality, Utility and Economy of my blog, leverage it more in my career but that means I have to delete many many posts and try to salvage or refocus others. I wasn't quite sure what to do with this one from my brief time living just off Cambie, but for now it stays, you can leave comments on my ties below.
This entry was originaly posted on , it was last edited on and is filed under: The Good, The Bad, & The Ugly and tagged: Home Improvement, IKEA.