December 21st, 2006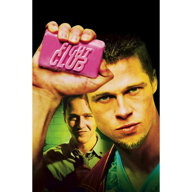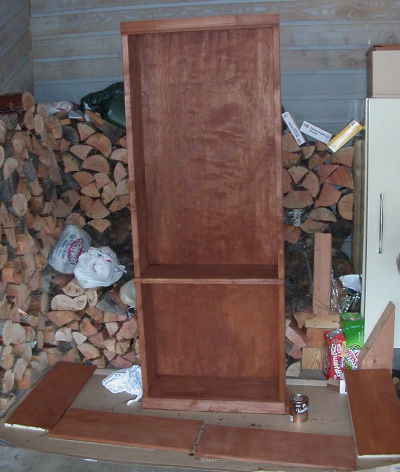 Just like I can't understand people who are unable to cook due to not being able to follow recipes, I also don't understand why people have difficulty assembling furniture. It is true sometimes instructions are unclear, incomplete, or just plain wrong. But the rest of the time people just don't apply themselves.
I always managed to get an A in shop and 'home ec' when I was a lad. And perhaps instead of going to university I could have become an apprentice electrician as I worked in a electrical supply and lighting store when I was in high school. But after I finished my BSc. degree and was living and working in Vancouver at Global Village Consulting I joked if software development didn't work out I could always get a job assembling Ikea furniture.
My apartment, particularly the front room had several pieces of Ikea furniture. I also assembled a lot of the office furniture at GVC which was also from Ikea. A running joke was due to my inability to sleep and my ample amounts of Ikea furniture I was Edward Norton's character in "Fight Club". I always maintained I was John Cusack's character in "High Fidelity".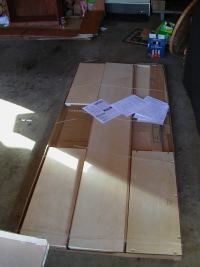 Anyway recently I had to dust off the old multi-headed screwdriver, hammer, pliers, Allen wrenches, wood glue, sandpaper, and paintbrush to assemble some flat-pack furniture. This time it isn't from Ikea but from Home Depot. It is actually made by Whittier Wood Products of Eugene Oregon. Those are all the tools besides a measuring tape and a pencil that I can recall using to assemble shelves, desks, CD racks, and cabinets over the years. No power tools are needed even hammering of nails or screwing in wood screws that haven't been pre-drilled is rare.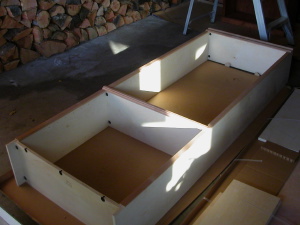 These shelving units are actually part of a larger home improvement project that has been ongoing for many months here at Deep Bay. It even has involved real contractors. In fact my cousin Dave who is a carpenter is going to swing by tonight to help us fix and rehang a few doors. I even have to cook dinner.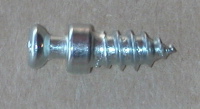 My biggest complaint, and it is a familiar one to my more loyal blog readers, is the screws that are included with the furniture. They are wood screws but they are not Robertson heads. It gets worse, they provide some kinda custom manufactured screw and locking mechanism which I've seen before and the instructions refer to as the "Cam-lock system" they are also referred to as Rafix Cams and Rafix Bolts. Surely if you are going to make such an elaborate system you could at least spend the extra pennies to get a decent screw driver head. The Allen wrenches that Ikea prefers are far preferable to Phillips head screws and bolts.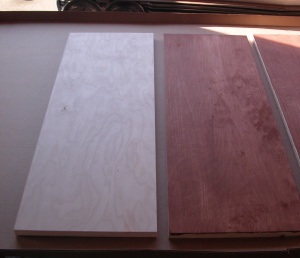 Despite many times having the screw head slip out of the screw, not to mention stripping and rounding off, I assembled two 772W Wall Units. My mother and sister were suppose to get finishes when they picked up the shelves in Courtney but despite already picking out a color in Nanaimo Home Depote somehow they came home with three little sample packets of stain. The instructions advise finishing the wood before assembly, but we didn't. I did test the three ketchup packets of stain on the bottom of the bottom shelf of the first unit. And after again choosing a color of stain my mother and sister went off to the local hardware store in Bowser.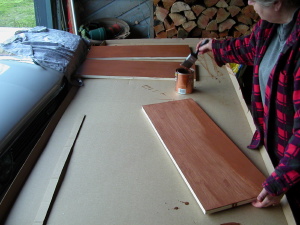 Although they carried the line of stain, they didn't seem to have the color we'd tested and decided upon. So another color and possibly another entire line of stain was used. I assembled first one unit and then it was stained. Then I assembled a second unit the next day. Eventually we put two coats of stain on all but the bottom of the removable shelves.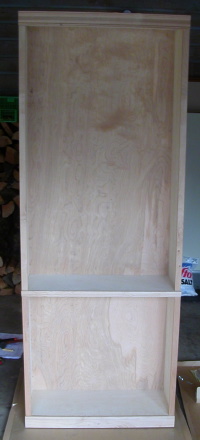 The units can be built by one person using just a screw driver, a mallet, and a tape measure in probably under two hours per unit. You could possibly get by with just the screw driver. The most difficult parts are putting on the thin piece of wood that is the back panel. This is where the instructions advise using a measuring tape. They provide a lot of small wood screws to secure the panel which is pre-drilled to the shelves which aren't pre-drilled. You could make a mistake here and even though I was careful it is possible I might have screwed in one of the 24 screws a little too crooked. It isn't really noticeable once stained, but it might have cost me a few marks in shop class.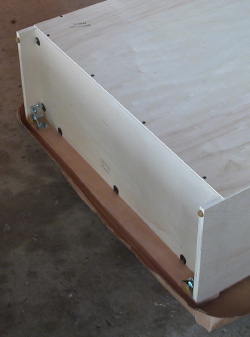 The other place where it was extra tough to screw in the screws was the bottom of the unit. Two braces with adjustable legs are provided. They go in the front two corners. It is a little too tight to use a normal sized drill and nothing is pre-drilled so after the 24 wood screws on the back your skin and wrist are going to get a further workout putting these on. I actually already had a blister on my palm from the back of the first unit, but I don't think my skin is super tough.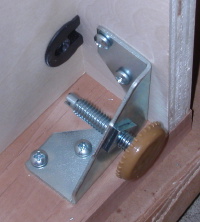 These units are suppose to end up in one of the bedrooms we repainted, carpeted, replaced the light fixtures, the window dressings, etc. etc. I think I took some before pictures but not many. I never set out to write a blog on home improvement. But if you have thoughts on home improvement or flat-pack furniture you can leave them below.
This entry was originaly posted on , it was last edited on and is filed under: The Good, The Bad, & The Ugly and tagged: Fight Club, High Fidelity, Home Improvement, IKEA.