June 30th, 2007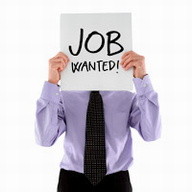 The job I took apparently did not work out. It wasn't a complete surprise, the job was extremely difficult and had a high turnover rate prior to my accepting a three month contract. I wish they'd told me a few hours earlier, before I spent $1300 on a bed…
I guess I shouldn't be too surprised I'll be sleeping on the floor again.
My boss, former boss, was leaving and had to make a tough decision hopefully he made the right one for his organization. I have no malice towards him. I told that to one of my MBA Classmates once, I don't think they believed me, they definitely had malice towards me. Today is not among the top five worst days of my life, not even close. I won't shed any tears over needing a new boss, but I'm not keen to be back looking for work so soon, especially because I turned down other interviews to take this position.
I can't really say doing my MBA at the Sauder School of Business has benefited me all that much, nor has deciding to do my CFA. It definitely wasn't worth it to go out of my way to help my MBA classmates to the extent I did.
My soon to be former boss even offered me a letter of recommendation, so did my manager in Japan when they chose not to offer me a contract extension. Some times despite your best efforts things don't work out.
Now is about the time I would quote William Blake, but instead I'll quote Eric Idle:
Always look on the bright side of life.
I didn't even let the news affect my plans for after work, I went and saw "The Taming of the Shrew" as part of Bard on the Beach, I enjoyed the show, they gave it a Western twist. I laughed, I wasn't able to laugh on March 17th 2005 and not for many, many days after that.
If anyone knows of job, preferably in Vancouver, since I just moved most of my possessions here, for someone who has good references, has work experience, a couple degrees and is doing a professional certification, be sure and let me know. I'll hold off updating my resume, LinkedIn and Xing profiles until tomorrow. I guess I'll close with a quotation from Honoré de Balzac:
Believe everything that you hear about the world; nothing is too impossibly bad.
Or perhaps I'll end with another anecdote from today. I took a cab to Bard on the Beach and he asked me how my day went, and I told him I found out I needed to look for a new job, he asked why so I explained. At the end, I think the fare came to $8.25. So I gave him a twenty and asked for ten dollars back. He said "I can't believe you're tipping me on the day you got fired." I replied "There are people who are good people, and there are people who are not good people, I'm a good person."
If you have any thoughts or advice you can leave them below. I've since collected a lot of expert advice about looking for a job especially online that might be useful to someone other than myself.
This entry was originaly posted on , it was last edited on and is filed under: The Good, The Bad, & The Ugly and tagged: Depression, Job Search, MBA, Quotations, Vancouver.