May 24th, 2011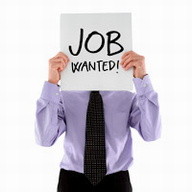 During all the time I've been unemployed I've done way too much thinking.  I've also done a lot of reading. I've tried to learn stuff. I've tried to do a lot of things. Marvel at my resume. There is no shortage of advice for jobseekers both online and in the newspapers.
Twitter is a source of many, many, articles. I read them immediately or email them to myself for later consumption. I like many people am blogging less and posting stories to Facebook, LinkedIn, and Twitter more. I've taken the best jobseeker advice I could fine and put it into a single post.
You can volunteer
There is no shortage of advice on what to do with 'my time'. I've done some volunteering. I've continued to lend assistance to the W2, in fact I'm supposed to meet Irwin tomorrow to discuss the latest issue they face in opening their social enterprise cafe and media centre. Sometimes volunteering leads to real work. It can help you build your resume. But I already worked in the DTES and would still be working there if there was funding for my previous position.
You can work on hobby projects and network
I've worked on my hobbies. I've done some painting and modeling. I've read books. I've played a lot of guitar, include working on my slide stylings. I've watched a lot of DVDs. I watch sports sometimes. I go to meetings and networking events. I spend a lot of time in cafes. I spend even more time online in front of my laptop.
You can build something
Below is the top 10 list of things I built while unemployed. The first five are Excel spreadsheets the next five are mashups made mostly with PHP:
You can study
Another thing you can do while unemployed is study. You can self study by reading books and following online tutorials or you can take a course. I did a lot of self studying over the years to try and improve my resume and better fit the job postings I was seeing online. Recently I learned Python and then Tableau.
You can pursue a certification
There are many, many certifications. I've spent years of my life as a CFA® Candidate. I finally passed the third and final exam, alas that did not lead to a new better job. Neither did becoming a Professional Scrum Master. Both of these certifications are self study but others require you to take an official course. There are many courses you can take online, some are free, some are not. I plan to keep studying but given the lack of benefits I've seen, I'm not in a hurry to study for another certification.
If you have advice for unemployed jobseekers you can leave a comment below.
This entry was originaly posted on , it was last edited on and is filed under: Marketing and tagged: CFA®, Job Search, Scrum Master, Self Marketing, Top 10.