May 24th, 2011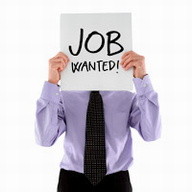 During all the time I've been unemployed I've done way too much thinking.  I've also done a lot of reading.  I've tried to learn stuff. I've tried to do a lot of things. Marvel at my resume.  There is no shortage of advice for jobseekers both online and in the newspapers.
Twitter is a source of many, many, articles.  I read them immediately or email them to myself for later consumption. I'm blogging less and posting stories to Facebook, LinkedIn, and Twitter more. One Twitter account I follow that posts a lot of advice for jobseekers is McNak. Some of these links may have come from them, I've taken the best jobseeker advice I could fine and put it into a single post. Here is yet more 'expert' advice.
On an average I'd say I look at a half dozen or so advice articles and many, many, many more job postings per week. I also have to do research on industries, markets, companies, and technologies. Even with all that I have plenty of time on my hands. I get a lot of email and subscribe to too many RSS feeds.
There is no shortage of advice on what to do with 'my time'.  I've done some volunteering.  I've continued to lend assistance to the W2, in fact I'm supposed to meet Irwin tomorrow to discuss the latest issue they face in opening their social enterprise cafe and media centre. Sometimes volunteering leads to real work. It can help you build your resume. But I already worked in the DTES and would still be working there if there was funding for my previous position.
I've worked on my hobbies. I've done some painting and modeling. I've read books. I've played a lot of guitar, include working on my slide stylings. I've watched a lot of DVDs. I watch sports sometimes. I go to meetings and networking events. I spend a lot of time in cafes. I spend even more time online in front of my laptop.
The point of all this?
Well another top ten list of course!
Below is the top ten things I've built while unemployed.  I did this to prove to myself and hopefully other people that I have skills and insights.  It is one thing to put keywords on your resume.  It is a totally different thing to demonstrate aptitude publicly.  Plus I naively believe that helping people will eventually pay off.  I've been paying it forward for so long, I better be reincarnated as a demigod.
It should go without saying if you download a Microsoft Excel file from my website, upload it to another website and claim it as your own work, I will find out, and I will take action.
The Top 10 Things I've built while unemployed
The first five are Excel spreadsheets the next five are mashups made mostly with PHP:
Try them out and let me know what you think.  Oh and let me know if you know anyone hiring.
Certification Exams
Update: When I was unemployed after my MBA I started the CFA program. It took many attempts but eventually I passed the Level 1 Exam. Then I took several years off because I was burnt out, but since I've continue to struggle to find permanent full time employment, I attempted to pass the Level 2 CFA exam. It took four years and hundreds of hours of studying but I eventually passed the Level 2 CFA exam. Alas it did not immediately lead to a bonus, a promotion, or even a new job. It is hard to stay positive when you keep doing 'the right thing' and you keep having nothing to show for it.
This entry was originaly posted on , it was last edited on and is filed under: Marketing and tagged: Job Search, Microsoft Excel, PHP, Self Marketing, Top 10.