October 8th, 2012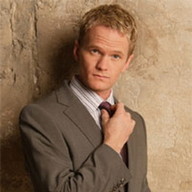 When you're unemployed you have a lot of time on your hands. Sometimes you end up watching TV shows you never knew existed when you had a job and didn't have time for cable television. The other day I was watching "How I met your mother" and one character was a Canadian looking for a job, if she didn't find a job she would be deported. I'm not in danger of being deported but I've been unemployed way too long. Barney Stinson's solution is to make her a video resume similar to the one he made for himself:

Barney Stinson FULL RESUME by Losemyself
She eventually gets disgusted with Barney's methods. Barney, however finished the resume sent it off to employers and got her a job. The moral of the story, style and outrageousness trumps substance and actual qualifications.
I've never made a video resume, video editing isn't one of my strengths. I have read many, many experts' advice. I've tried to follow these 'experts'. I converted my resume to a single page and I have to say I've gotten less interviews. In today's world of databases and keyword searches cutting your resume in half is probably a disadvantage.
I'm no longer sure what to do next. I've almost increased my Klout score to 50+ maybe that will make me employable. Apparently an arbitrary number calculated using some ever changing proprietary formula is more important than actual academic qualifications and work experience. I still don't photograph and tweet everything I eat, but I've been sharing stories with my friends on Facebook and Tweeting a bit more.  I was recently retweeted by someone with half a million followers according to Jon Stewart…
This entry was originaly posted on , it was last edited on and is filed under: Marketing and tagged: Barney Stinson, Job Search, Resume, TV.