May 1st, 2008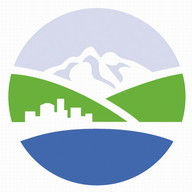 At 11:21 PM on 2/13/08, ##### ########## drawled:

Hi Muskie,

Thank you very much for your response. I do understand your concerns about adding people to your network and to be honest, I check twice myself before adding people that I do not know. I really appreciate your decision.
I always help people even people I don't know, it is a weakness that people have taken advantage of. Since I wrote this email/post a lot of websites and resources have appeared online to help people thinking of making a similar move. I added some fresh links to the bottom of this lengthy post, but I also answered a lot of specific questions in the original. I've since collected the best jobseeker advice I could find into a single post.
What is the high tech market like in Vancouver area? What kind of companies are there (large/small/brand name companies)?
Vancouver is awesome, anyone who's ever lived here will likely have good things to say. (Not too long after this blog post was published, another blog was started, called Vancouver Is Awesome.) Vancouver usually ranks as #1 or at least top five in livability/quality of life in survey done by the Economist or the UN. As for the job market it isn't bad right now, construction is booming and IT is definitely an area of strength for the local economy.
Vancouver has companies of all sizes, big names you've heard of, to little innovative companies that you will hear about soon enough. Vancouver has become significantly large enough that major foreign tech companies are opening offices here to do R&D because the staff is here. This includes say Nokia and most recently Microsoft.
What industry in high tech is more popular and strong?
Video games are huge in Vancouver. We're number one in the world. The largest game studio in the world is here and so are literally dozens more at least a half dozen or so have 60 or even over 100 staff. Big games played worldwide like John Madden Football or FIFA or the Warhammer 40K RTS are made completely in Vancouver.
EA and Relic are two of the 5 largest studios in town. Alas game studios rise and fall as some gamers are fickle. Game studios also increase and decrease staff depending where they are in their production cycle. Some studios have considerable autonomy, others have the founders leave and start yet another video game studio, preferring to work for themselves rather than a corporate giant.
Vancouver is Hollywood North, so digital animation, special effects, and post production are big. Names to know include Rainmaker, Mainframe, and Bardel Entertainment.
Nokia is here and wireless including mobile gaming is big. AirG is a name to look at in that space.
One of North America's or at least Canada's largest telecoms may have their largest facilities here. Telus is a full service telecom. They do residential and commercial phone service, internet and mobile phones. They hire a lot of people to maintain and build all their systems. The other biggest brand names in this space in Canada are Bell, Rogers, and Shaw. Rogers is headquartered in Ontario and Shaw is a cable television provider that has moved into to home internet and even telecom with VoIP phones.
Web design and online marketing are pretty big though the firms themselves may be relatively small. A lot of boutique creative studios. But they hire a lot of IT people, even major webhosts and co-location companies are in Vancity. Pier 1 is the biggest, they sponsored Techvibes Massive one year, I'm not sure who sponsored Web Directions North this year, it just wrapped. Last year Adobe and Microsoft were the major sponsors. Blast Radius might be the largest. Digi BC is a good source for information on pretty much everything I've written about so far.
Business Intelligence is big in Vancouver. Business Objects which is just being bought by SAP has their main development studio here because they bought Crystal Reports, a Vancouver company. Business Objects I believe has the second most software developers in town after EA. Pivotal and Maximizer are other companies in this space.
Vancouver is not the financial center of Canada, but it might be third. All the big five banks own buildings downtown I think. The big five in Canada are: TD, Royal, BMO, Nova Scotia, and CIBC. None of them have their headquarters here though. The largest bank that does have it's HQ in Vancouver is HSBC Canada. They hire a lot of IT people. All their backend stuff is done here. They do some research and marketing in Toronto but for IT they have the biggest financial services presence. They are also the largest foreign bank in Canada, again you can see the Chinese particularly Hong Kong influence on Vancouver.
There are VCs here but biotech and alternative energy or clean tech are also major focuses not just IT startups. Flickr was a Vancouver company until Yahoo bought it. I don't know if that is the biggest success in Vancouver but it did sell for many millions of dollars well after to the dot.com bubble burst too. Vancouver isn't so famous for IPOs, a lot of private sales and private firms dominate. PMC-Sierra and Sierra Wireless had IPOs on NASDAQ during the dot.com boom. Vancouver has lots of medium sized but world class companies doing cool stuff in town.
(web/mobile/semiconductors/wireless/telecom etc)?
All of that stuff happens in Vancouver. If you want to be picky most niches you can think off, online gambling, online personals, photo sharing, video games, whatever, it is done. No handset design though, Nokia does software here I believe, but some chip designers are in town led by PMC-Sierra and D-Wave.
Hootsuite, Clio, Unbounce, Mobify, and Visier are all hiring aggressively, or so Twitter would have you believe.
What is the job market like these days? Does the weakening US economy affect Canada and specifically Vancouver?
The job market was booming due to construction both for the Olympics and other public works but also condos, lots of cranes downtown. Condos are big business as it the rest of real estate in Vancouver. Lots of rich people live here. Hollywood stars have homes here, musicians, writers, movie producers, real estate moguls, lots of offshore money.
The falling US dollar helped Vancouver I'd say. Maybe some exporters were hurt a little plus tourism to some extent but so much of our trade is tied to the US and we can be more competitive in some sense. Offshore is cheaper than us but we are physically close, we speak English, and we have a well trained labour force. The Port of Vancouver is one of the busiest on the West Coast of the entire continent. Lots of goods from Asia come through Vancouver on the way to the US, this includes illegal drugs. Drugs is a big business here. Which has brought some violent crime, but nothing compared to a big US city. LA, NY, Detroit, Chicago, even Seattle are more dangerous than Vancouver. Vancouver is safe for a world class city. But every now and then there will be some sort of sensational crime involving the Vietnamese or East Indian gangs. White people commit crimes in Vancouver too, see our most famous serial killer.
How are the salaries compared to US salaries? For instance, how much do you think we can expect with our backgrounds in a project/product manager position?
Ever since the 70s living in Canada has paid less than the US due to the exchange rate. 60,000 US bought more, now the dollars are almost worth the same, the Loonie was even worth more for a while. During the dot.com boom there was just crazy money being paid down in Seattle and in the Valley, you took less to stay in Van. Calgary has also boomed so a lot of people have moved there, but it isn't half the city that Vancouver is in terms of Arts and Culture. The average salary was over 60,000 for recent MBA grads a few years back. This includes a lot of people with a lot worse background & experience than you. If you want to make over 100,000 it might be tough jobs like that aren't too common in Vancouver. You have to go to Toronto or NY or Boston where the big financial service companies are HQ'ed, to find fresh MBA grads getting that. Though some people in Van must make that much, you need 8-10 years experience at least, to go along with strong education credentials.
Vancouver is comparable to Seattle or Portland for cost and salary, the Valley still has way more VC money than Vancouver, but Vancouver has a lot of big stable companies which treat their employees well. People like living here and take a little less to do so.
What are some of the larger high tech companies active in the area?
I think I listed most or at least a good selection already. BC Business magazine ranks them and biotechs and which places are the best to work. I made a less formal list of the biggest and best companies in Vancouver. There are always new companies popping up, Vancouver is very entrepreneurial. There are lot of less sexy industries than film and video games and they all hire IT people. ICBC, Richie Brothers, mining companies galore, shipping and logistics companies all need IT people.
What are some of the other strong industries in Vancouver area?
Forestry and tourism are big business in BC. Agriculture including fishing is still a big business. We export raw materials including things like wheat and electricity to the States and Asia out of the Port of Vancouver. Mining is big in BC, Oil & Gas not as much. We don't allow offshore drilling or nuclear power. We hadn't built a new damn in like 30 years, though I think they may have finally built one. BC Hydro is the company that does all the power generation. Movies and television gets a lot of press. You can see Steven Segal or Robin Williams in town. Battlestar Galactica is made here now, the most famous TV show ever made in Vancouver was X-Files. As for movies Jumanji was a big production but animation and children's movies, even TV movies and independent films are going on all the time.
What are rents like? Where do pople normally live? Apartments/townhouses/single houses?
Rent isn't cheap. Vancouver is a very desirable place to live, this and it's geography has lead to all the condo construction downtown. A one bedroom apartment is at least 850 a month probably 1000 for a nicer place even more for the swankier buildings, some of the nicest buildings don't allow renting at all.
Vancouver's population and land area is small compared to most world class cities. North Vancouver and West Vancouver are both separate cities with their own mayors. Burnaby and Richmond are also important suburbs with headquarters of businesses, they are all a 20 minute commute from downtown. Lots of people commute.
Further up the river is New Westminster and Surrey both can be reached by train and I've worked with people who commuted downtown daily by public transport. They are far out but if you want to buy a stand alone house you have to be willing to live far from downtown. West Van and North Van have a lot of million dollar homes, you see a lot of luxury cars in the streets.
Langly, Delta, Port Coquitlem, Coquitlem, are all reachable by city bus but there isn't as many big business out there. Surrey has 300,000 residents or more. I know people who live out there again because they can buy a nicer home for less. You can commute to Burnaby say from there and again I know people who commute downtown but from Surrey you're looking at an hour on a bus/train maybe, by car maybe half an hour I don't know exactly.
Lots of people live downtown including students, the West End is all condos it seems. There are a lot of hotels too. Lots and lots of restaurants of course. Sushi, Chinese, and seafood are famous and cheaply available in Vancouver.
Which areas in the city would you recommend us to live? Which areas should we avoid because of crime etc?

Crime isn't a big problem. If you are rich West Van and North Van are popular. The West End is very popular as is Kitsilano. Lots of people live in the burbs which really aren't the burbs anymore. The largest mall in Canada or perhaps the second largest is in Burnaby. Lots of people live in Burnaby. You can get downtown quickly from there. Richmond is popular with the ethnic Chinese. The 2nd largest Chinatown in North America is in Vancouver, but it isn't a popular place to live. You see lofts down in Gastown, but the further East you go the dirtier and more rundown the neighborhood gets until you get out of the downtown core. Basically I wouldn't live in Surrey or parts of East Van, but I do live in East Van and even parts of Surrey are nice. It is hard to generalize.
New Westminster is on the Skytrain route and I know people who own places out there and commute downtown. Coquitlem and the rest of those I don't consider part of Vancouver but some people do and they commute from there. The SkyTrain ends in Surrey, but this other private train (the West Coast Express) runs even further and people commute by it to downtown. Basically you can live anywhere you want depending on what you value most: closeness to downtown, large yards, quietness, easy commute, green space, closeness to shopping centers whatever.
What are some of the things that you like and dislike about the city?
It has gotten more crowded, sometimes the train or buses are really packed. Metrotown is insane. It is definitely more expensive ever since 86 and when Hong Kong became part of China, lots of people from Asia have moved here. It is very much a city of immagrints though indigenous people still exist. Some of the names like Kitsilano and Coquitlem come from the indignous people.
Vancouver is a great place to live. You can lie on a beach and ski in the same day. You might need a helicopter to do it, but it can be done. You can take public transport to a ski lift pretty much so you'll see snowboards on city buses, right into the spring. People ski after work. You can even do water sports here in the winter, dragon boating is huge. Kyaking is also popular, Vancouverites love the outdoors.
We are big coffee drinkers but there are lots of pubs too. World class food is available including almost any ethnicity you can think of. There are street festivals for the Japanese, Chinese, Greeks, even non-ethnic ones such as The Parade of Lost Souls. Stuff is always happening. We get a lot of concerts, including things like the Three Tenors or famous Asian entertainers. Seattle has more pro sports teams though. Hockey is number one for watching on TV but Soccer is probably the most popular sport to play. Galatasaray or whatever the big Turkish team is has a supporters club in town, they used to have their clubhouse on Broadway. There are 24 hour soccer cafes over on Commercial Drive, the Italian League and Brazil are well supported teams.
I have about a million other questions, but I should not bore you any more. I will really appreciate your responses. Thank you very much.
One thing you should have asked about is where to look for a job in Vancouver. LinkedIn doesn't have that many positions but there are some.
All the big websites have job postings for Vancouver: Monster.ca, Careerbuilder, Craigslist. There are Canadian job boards such as: Workopolis and Working.Canada.Com Those are the ones for the two national newspaper chains. I've collected resources online where people can look for jobs.
There are lots of recruiters. I've never gotten a job through any of them, but I know people who have had dealings with them. I might know a token name at each, but I wouldn't say any one is the best. The best one is the one that has the job you want and helps you get it. Lots of the companies I mentioned use these recruiters, some have a favourite recruiter and might have an exclusive relationship with one. Companies of course advertise on their own website because it is free, Craigslist is free and is popular for rental accommodation, but you get scams and spam on it as well. The sites that let you subscribe to an RSS feed or email jobs that match you are the best. CareerBuilder Indeed seems to be working the best lately of the big international job sites, I like LinkedIn more, I also use Twitter a lot in my job search.
Recruiters in Vancouver
Ian Christie is an independent recruiter, he used to work for Monster. I've met him once or twice. He blogs.
That was a long email, maybe I'll turn it into a blog posting. Maybe you can turn it into a blog posting but you'll have to translate it into Turkish.
Updates
This must be such a common problem/issue that someone has created an entire website devoted to people moving to Vancouver from abroad.  Moving to Vancouver is the easy part, finding and holding a well paying job that is the challenge, especially for me post Sauder MBA. I've taken to updating this post along with collecting 'expert' advice on how to find a job.
There is still a lot of useful information in this post, even if some is a little out of date. I wrote this originally in 2008, well before the Vancouver Olympics and many other developments changed Vancouver forever. You are unlikely to find anyone in the blogosphere who has spent more time looking for work in Vancouver than me. I've written far too much about my job search, my MBA, my personal problems, and as a result I'm not convinced everyone can blog there way to a better career. I've written over a 1000 blog posts here and elsewhere and one thing I've learned is a lot of people, even 'experts' who give advice online, don't know what they are talking about. This was some good, honest advice. Not everyone who has moved to Vancouver has enjoyed the housing and job market. I decided to add a couple pictures taken by me, my sister, and the odd mystery photographer to break up the wall of text.
Companies do come and go, especially in tech, but Vancouver remains an attractive city, though finding a good job and an affordable place to live is challenging. Many people don't live in Vancouver but in one of the neighbouring cities in Metro Vancouver. Perhaps the Vancouver Pixel Crafters can maintain a resource for people looking to move to Vancouver and find a job in tech. I threw together a Vancouver tech news aggregator at some point.  If you do move to Vancouver and you want to find a job in the tech community, tell @HeyAvailable.
I did some digging and found a few more recent and helpful resources:
This entry was originaly posted on , it was last edited on and is filed under: Canada and tagged: Employment, Job Search, Photos, Vancouver.