November 30th, 2005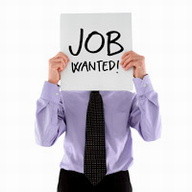 I've noted before how I have some modest ability at writing resumes and cover letters, which I credit to my days as a UVIC CSC co-op student. I may have also mentioned how I've volunteered to help fellow Sauder MBA classmates with their job search and job application process. This was always appreciated with one inexplicable but none-the-less extremely notable exception.
Even without my blogging, rumours of my efforts to help classmates have spread. Now I've been given something like eight resumes to edit by Danna Zhu. Apparently one of the resumes I edited previously led to some increased success in the job search process. This has earned me a hug. Unfortunately for me I am in the wrong continent, so I had to take a rain check.
Have people lost so much respect/faith in the BCC that they have chosen to bypass them entirely?
I've also been tasked by my Theory of Investment TA, some undergrads, and of course the lead dancing girl in the School of Economics and Management with aiding them or people they care for in job applications, grad school applications, attempts to solicate aid and support from corporations, I'm starting to lose track. All I know is it is 12:26 AM, I spent all day in various internet cafes trying to keep my blog up-to-date and to fend off the latest threat to my MBA degree.
I could be studying for my Law final or working on either my International Economics or International Marketing final paper. I could be looking for a job for myself. Instead I'm updating my blog and helping other people. If you have any thoughts you can leave them below.
This entry was originaly posted on , it was last edited on and is filed under: Marketing and tagged: Cover Letter, Job Search, MBA, Resume, Writing.