May 1st, 2006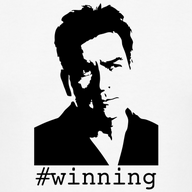 My sister is back from Europe. This means that Huuna has left the building. She will probably be back on the long weekend though. In the mean time I'm taking it pretty easy.
Sam was in Switzerland working but also made side trips to Austria and Germany. She of course spent a lot of money. Only my sister visits the most expensive country in the world to go shopping. She likely spent more money and bought more kilograms worth of stuff in one month than I did in six while in China.
She definitely brought back more alcohol and chocolate. Am I the only person who doesn't import alcohol illegally? Pictured below is the stuff she gave me, my mom got two knifes. As usual Sam bought the most stuff for Sam.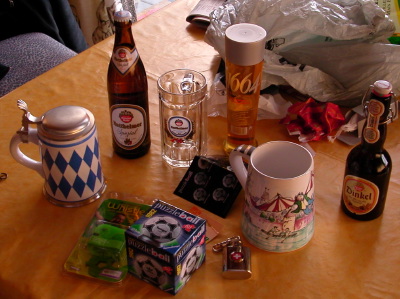 I ended up living over four years in Shanghai and I had to ship home several boxes as well as pay for extra luggage. I still don't think I bought as many souvenirs as this. My go to souvenir in my travels for my family was fridge magnets. I also made sure to send several postcards, some even arrived after I returned home. I wish I had more time to travel, but once again I'm unemployed and looking for a job so I'm also overhauling and cleaning my website of dubious and depressing posts. So if you have any thoughts on beer, social media, or finding a job you can leave them below.
This entry was originaly posted on , it was last edited on and is filed under: The Good, The Bad, & The Ugly and tagged: Beer, Souvenirs, Travel.