January 2nd, 2007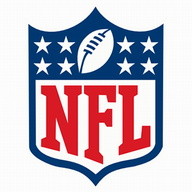 Little known fact but through utter sentimentality I managed to predict last year's Superbowl winner. I'm not as big of NFL fan as I used to be. I just don't have the passion anymore. However I have given it some thought and my Superbowl pick this year, once again the sentimental choice, Marty Schottenheimer's San Diego Chargers.
Marty was one of two Cleveland Browns coaches Art Modell should have kept, the other being Bill Belichick naturally. Art Modell eventually got his Superbowl ring but it cost him his team and made him probably the most hated man in Ohio. Cleveland Browns Version 2.0 have flat out sucked, maybe they should lure Ozzie Newsome back to Cleveland. My favourite team was the late 80's to early 90's Cleveland Browns. I was at the game after Bill Belichick got the bright idea to not only bench but cut Bernie Kosar. It was in Seattle and Seattle fans were giving me condolences, it was such a low move. Maybe Belichick did deserve to be fired… Bud Carson was the caretaker coach, but who was the person Belichick started after he cut Kosar, now that is a trivia question. Kosar eventually won a Superbowl ring as a backup in Dallas.
In the NFC, I'm not picking the Bears, I watched them get stomped this weekend. Although they have the defence, they aren't the 85 Bears who had Sweetness and Jimmy Mac on O. Da 2006 Bears are more flawed, they haven't got a proven pro-bowl QB. The NFC is definitely the weak sister conference, but sticking with sentimentality, New Orleans is my NFC pick. Dallas lost to Detroit, Seattle is injured and not playing near as well as last year, the Eagles without McNabb and T.O. are a nice story and it would great to see them play Dallas, the Giants are going to self destruct. New Orleans has a pro-bowl QB, a great 1-2 punch at running back, decent wideouts, the question mark is the defence. Does New Orleans have a Superbowl defense, if they don't have to go to Chicago, I think so. A NFC Championship game in Soldier Field would be tough for any away team to win, of course I couldn't believe the Eagle's lost the last game in Veteran's Stadium.
Homefield advantage isn't all it used to be.
Super Bowl Champion
My prediction or at least my hope was wrong this time. Indianapolis defeated Chicago in Super Bowl XLI. I don't follow the NFL as closely as I used to and the person most responsible for this is Art Modell.
Trivia Answer
I don't remember who as Cleveland's quarterback that game in Seattle but I remember who won. The Internet however knows all and Bill Belichick decided to go with Todd Philcox that game which Seattle won 22-5. Todd Philcox played in 15 NFL games starting 5 and winning 2. Bernie Kosar played in 126 NFL games and started 108 he only won 53 but he did help the Cowboys win the NFC Championship game and they let him make the final kneel down in Super Bowl XXVIII.
If you really like sports trivia you should read this post.
This entry was originaly posted on , it was last edited on and is filed under: Sporting Life and tagged: Art Modell, Bernie Kosar, Bill Belichick, Cleveland Browns, Marty Schottenheimer.