June 14th, 2008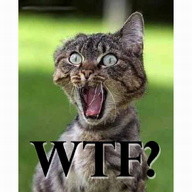 It has been a long time since I did a post like this. Well over six months. I even took my website down after my classmates from the Sauder School of Business continued to make my life worse than it should have ever had to be. But throughout it all I kept adding keyword referrals to my text file. And today I decided to update my website including the ever popular collection of strange keyword referrals.
I've broken them into four categories. Those I'm proud of, which I've dubbed "Musk Rules!" and the usual three: Funny, Not so Funny, and Depressing:
Musk Rules!
bruce cockburne
Bruce has an excellent fansite so I'm not sure why anyone would bother looking any further, certainly my website doesn't have a lot of information about Bruce, just a few song lyric quotations maybe.
common journeys of the hero in Stanley Kubrick's films
I wrote a film studies paper about this once. Now it appears people read it, hopefully they don't plagiarize it.
不三不四
This is one of my favourite expressions I learned in Chinese so I was quite happy to see I ranked for it in some search engine.
Andrew "Muskie" McKay
It is probably for the best that I rank number one for this, especially if my resume ranks number one for Andrew "Muskie" McKay.
Funny
wicked hayo
No idea what this means or why someone would be searching the internet and my website for it.
. hitomi tanaka bean sprout generation mba
Someone read my blog then definitely wanted to read it again. Who else has an MBA and writes about Hitomi Tanaka and the bean sprout generation in Japan?
Brazilian job market in Vancouver
I'm not sure if the web searcher meant the Brazilian/Portuguese speaking job market or some sort of underground market for Brazilian labour. Either way it is pretty funny that they would end up at Muskblog.
she wore a short skirt didnt cover her butt
There is no picture of this on Muschamp.ca however.
lobster army
Continue to fear the lobster army!
"songs about killing people"
Yes there are songs about killing people. The Old 97's played at least one last night.
yull drown tommorow if you cry to many tears for yesterday
This is a butchering of a Townes Van Zandt song lyric.
Not so Funny
big calves korean girl
I still get lots of referrals about calves. It isn't so funny anymore. I still think Athletic Asian women are attractive and some Korean girls have treated me kind.
How good is a Sauder MBA
Not that good. It certainly wasn't worth it for me.
haven't left this heart in along time i better stop now before i start crying lyrics in song
This is an absolute butchering of an Elliot Smith song lyric.
sealing bones for painting
This is actually quite disturbing, rest assured I've never painted any real bones.
aisan muscular women calf muscles
This is both a typo and shows how well my ramblings do in certain niches of the internet.
big asian tits and legs calves
At least this guy can spell. You know, it is a guy. I can't say there are a lot of top heavy Asian lasses with muscular calves in my life. Maybe I can find one on Plenty of Fish, there certainly is no shortage of attractive Asian women in Vancouver.
Depressing
Marlene Lau and Andrew Muskie
Someone in my class typed this in, someone like Julia Zhu.
Update December 2015
My blog has been online for about ten years. In that time a lot has happened in my life, too much of which was negative and ended up public on this website. I'm not alone in making this mistake but my crime seems to have been trusting my MBA classmates and going out of my way to help them. The details are online along with a lot of depressing bitter sentiment, which definitely contributed to me blogging about strange keyword referrals. Now I am trying to be more positive and professional and selective about what I write, but I still have hundreds of old blog postings which I occasionally try to edit, improve and leverage.
This entry was originaly posted on , it was last edited on and is filed under: The Good, The Bad, & The Ugly and tagged: Dubious, Keyword Referrals.