May 5th, 2009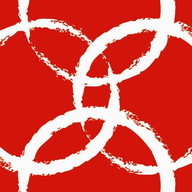 I'm lending the massive Googlejuice of Muskblog to spreading this video that some UBC Planning Students made. I was at the World Premiere or at least the Premiere outside of the Planning School. Building Opportunities with Business (BOB) and others are still working to reopen the meat counter, we'll see if this video gains any viral traction. I'll be sure and ping AHA Media and Raincoaster.
Update: The W2 Media Cafe informational video doesn't seem to play anymore, you may need to click though to DailyMotion as this is an old post with old video include code. A lot of the projects I worked on were not as successful as we would have liked, but hopefully lessons were learned and can be passed on to others thinking of starting a business.
Save On Meats is still in business though it went through a lot even a reality TV show or two.
This entry was originaly posted on , it was last edited on and is filed under: Entrepreneurship and tagged: BOB, DTES, Save On Meats.