May 24th, 2011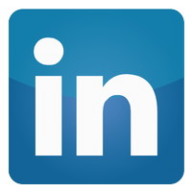 LinkedIn recently had it's IPO and miraculously it kept going up even after the IPO price had been increased several times. This seemed to have surprised some onlookers and doomsayers talking of another 'tech bubble'.  I don't think that is likely to happen again as too many people learned too many lessons, however greed is greed.
I of course was not surprised at LinkedIn's success I've been using and writing about LinkedIn since 2005. In fact I'm on record as saying it is the best or most useful social network and I'm a believer in the value proposition of some its premium services. Facebook users undoubtedly check their account more frequently and stay on the site longer, but LinkedIn users are generally professionals and marketers can very carefully target their message to them. Recruiters and firms also used LinkedIn, just like Facebook. Consumer brands like Coke may prefer Facebook but professional service firms and IT companies leverage LinkedIn and their personal networks in recruiting, fund raising, and business development. These people have a willingness to pay that most Facebook users don't, enabling LinkedIn to sell premium features.
Now is LinkedIn worth it's current valuation? Probably not, based on intrinsic value or estimated future cashflows it is way overvalued, but some people who play the stock market, rely more on momentum and short term trends than correctly determining the proper value of a company.
Maybe picking LinkedIn out of the social network alsorans six years ago isn't impressive, maybe choosing to write about them and support them instead of MySpace, or Friendster, or Hi5, or OpenBC, or Xing wasn't prescient. But this isn't the only time I've been publicly correct in a prediction or analysis of a trend.
I'm not the biggest self promoter, but I am currently unemployed. There is probably a connection. So I decided to mention a few other times I've been right well before the mainstream media or 'experts':
I predicted Baidu would enter the Japanese market, even when they publicly denied they were considering it. I also predicted they would make a 'blog' or more timeliness based search feature.
I predicted Sleeman's Brewery wouldn't sell to Labatts or Molson and instead liked the dark horse from Japan.
In addition to predicting which way businesses would go, based on observation and knowledge of the industry/market, I've also been known to predict the correct winners of Superbowls and other sporting events.
There is money to be made as a pundit or a prognosticator. As long as I don't bet or the game doesn't involve my favourite team I can be a pretty objective analyst. Plus you only have to be right 51% of the time to make money. 
I think I could manage that, I did manage to pass all three CFA® exams but have not become a professional placer of bets. I have been looking for a new job for an extended period of time and am trying to leverage my blog more in my job search but it seems like I failed to capitalize on past opportunities and now they are much scarcer. If you have any advice or wish more examples of when I could have said "I told you so" leave a comment below.
This entry was originaly posted on , it was last edited on and is filed under: Information Technology and tagged: Guy Kawasaki, IPO, LinkedIn, Online Social Networks.