October 2nd, 2021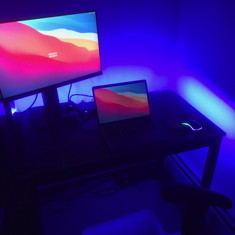 As promised, I bought and assembled more flat-pack furniture. This desk was bought from Wayfair and was made in China and branded Tribesigns. It was packed well, the instructions weren't bad, but one piece was welded wrong.
However long the the website advices it takes to assemble, it will take longer. Before I could even begin assembling this desk I had to first take apart my now twenty year old IKEA desk, after first removing all the computer equipment. I then had to carry it down to my storage locker. Then I had to unbox all the parts for the new desk, recycle what packing material I could, before I could finally begin to build.
Exit the Old, Enter the New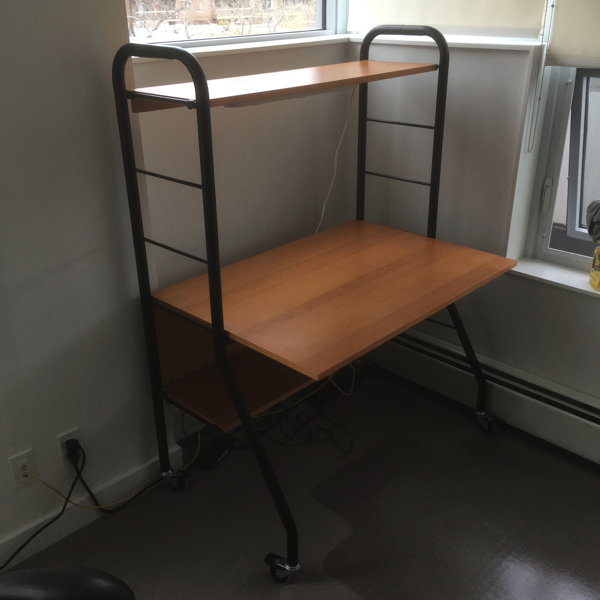 My new desk, made by Tribesigns,was definitely better than the last piece I bought. This was my first time buying from Wayfair and I have no complaints but once again things did not go perfectly during assembly. This time it appears one of the metal pieces was welded incorrectly. I contacted Wayfair and they said they would replace it by October 7th so in about a week.
This new desk was assembled on my day off. I needed it to be done by the next day and all my computer equipment back working in time for work. I thought about assembling only one side of the desk, but after seeing I never got that side to fit perfectly, I decided to see how the other side would fit even with the flawed piece. Obviously it would never be a perfect fit, but it is good enough to work off. In hindsight I could have router'd a spot for the screw head in the wood.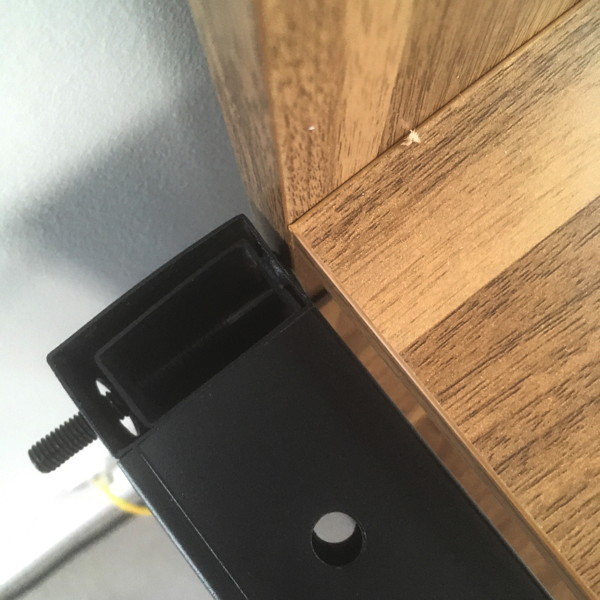 Replacement Part Arrived
Although Wayfair said they would replace the above part by October 7th it actually arrived on January 4th. And as my sister suspected they would, they shipped the entire box rather than open it and ship me just the one piece of my desk that was welded incorrectly. Unlike my sister's friend this did not result in my getting another entire desk, but I think I got half a new desk, but I'm not sure I have any connectors to go with it. I'm definitely glad I assembled my desk when I did as by the time the replacement part arrived I had worked for several months using this desk.
I still have not resumed painting miniatures, so perhaps I could have just not assembled that portion of the desk. But I want to, just like I want to finish unpacking everything, but I lack time and energy and I think I need to buy another cabinet as I just don't seem to have room for all my stuff in the condominium I bought, so in total hindsight I should have perhaps bought a bigger unit in the burbs with more room for a home office.
Let there be LEDs
Once I finally had it all together I had to decide if I would pull it out from the wall and install some LED lights I bought on Amazon. I even bought extra corners for the LED strips, but I was tired and decided to go with one single strip. The strip is over 200 cm long and this set supposedly synched with music so after dinner and getting my computer hooked up I tried that.
The hardest part is generally where you have to screw into wood by hand. So putting on the little round legs under the shelf or attaching the two desks to the shelf. There is an included screwdriver and all the screws are Phillips head, but eventually I switched to a better screwdriver and I used a hammer to insert the plastic parts into the metal legs. I wish they used Robertson screws.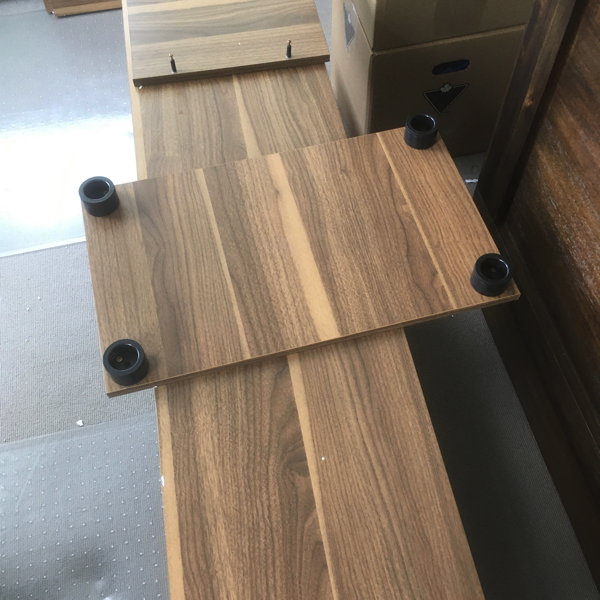 Finished assembling my new desk
This time I made a point of taking more pictures. I still haven't put everything back on the desk. I definitely haven't gotten out all my painting materials after my move. But that is why I got this desk, it is long and skinny and has two workstations. So although I live alone, I can have one workstation for my computer(s) and another for my paints. I also plan to get a second monitor, likely a twin of my first ASUS one.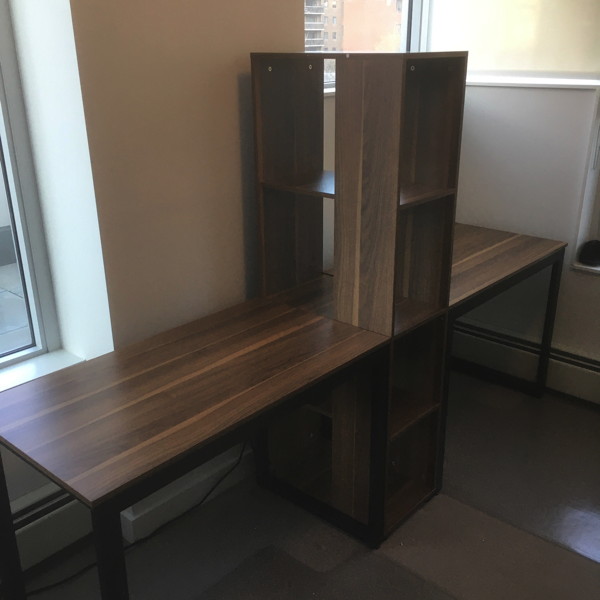 I'll have to take more pictures after I get everything set up the way I want. Maybe I'll even take another video but I'm not sure how often I'll use the LEDs. If you have any questions on assembling flat-pack furniture or installing LEDs you can leave them below.
This entry was originaly posted on , it was last edited on and is filed under: The Good, The Bad, & The Ugly and tagged: Home Improvement, Home Office, Wayfair.