May 31st, 2017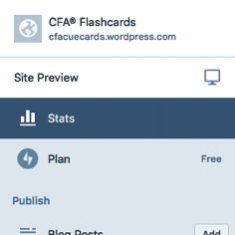 So another CFA® Exam is almost upon us. I know I said it was unlikely I would blog more about the CFA program and I still haven't blogged much about the CFA program at least on Muskblog. However, I have studied a lot and I've been studying for this exam for multiple years, I've even been carefully typing out my notes and observations and using the power of web analytics here are the top 10 things CFA candidates have been looking up before this year's exam:
Now this data comes from a single source and is definitely biased, you can leave your thoughts on the quality of the data in the comments below. I have to go to work, then I plan to study more. I'll probably reveal after the exam the material I studied this year as I attempt to go from Band 10 to actually passing the Level 2 CFA exam. As always just because panicked candidates in the month before the exam are searching the Internet for a particular formula or definition does not mean it will appear on the exam, always go with what is in the current CFA Institute curriculum, but can hundreds of panicked finance people be wrong?
A) Yes
B) 95% Probability of them all being wrong
C) The answer is +/- 1.96 standard deviations from the mean of the sample
This entry was originaly posted on , it was last edited on and is filed under: Finance and tagged: Analytics, CFA®, Exam, Flash Cards, Top 10.