February 10th, 2007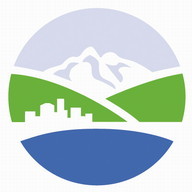 This postings consists of the slightly edited point form observations I took from the first day of Web Directions North. The first thing I noticed after registering was there was no WiFi. There actually was WiFi it just was dodgy and the hotel was not prepared for a conference where every attendee had a Powerbook, an iBook, a MacBook, or even in some rare cases a Windows based laptop. I never saw a single person running *Nix.
This conference had many more actual attendees than the last conference I went to, MMEC 2005. There wasn't much press at all, and although there were a lot of presenters there were a lot of normal folks who had paid to attend, or their company had paid for them to attend.
Opening Keynote
Someone else's recollection/notes are available online at the conference website now.
During the morning tea, I think I may have upset some of my table mates by expressing my dislike for PHP syntax. I also dislike PERL and VBA syntax perhaps the most of all of anything I've been forced to use recently.
Design & Coding at the Cutting Edge – Cameron Moll
Notes provided by Cameron himself are available online already.
Tantek Celik on Microformats
This was to fill in for Douglas Bowman who I wanted to see, who was suppose to give a talk. Tantek's notes are also already available online.
Trascendent Design with Javascript and CSS
There were two speakers and unlike the previous session they were both on stage at the same time and interacted and handed off frequently. I originally kept notes on what each person said but now I will merge Andy Clarke's and Aaron Gustafson's words. More official notes are now available online at the conference website.
Closing Keynote
Although I have less bullet points below than for the previous speakers, this is due to my laptop battery being almost gone, not due to Joe lacking things to say. Joe Clark had a lot to say. I typed a brief summary of his speach when I returned to my friend Dave's house.
Well that was all I had for Day One, I of course went to Day Two. Now I mainly work on this website but hopefully I have a new job soon as I have a lot of experience building websites and web applications but that is not exactly the job I'm looking for. If you have any thoughts you can leave them below. The official conference website is offline after all these years so my account may be one of the last online.
This entry was originaly posted on , it was last edited on and is filed under: Information Technology and tagged: Conference, HTML, Web Design.