April 24th, 2009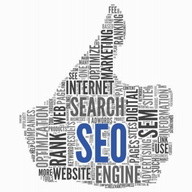 As part of upgrading my blog and as well as setting up a new blog on WordPress.com I've learned a lot about tags. Previously I was still using a pre-tags version of WordPress. Muskblog has been online for several years, Muschamp.ca for longer, and I've had a homepage online since 1996, so I've got content. A lot of it is hand rolled and outside of any CMS system. I used to be something of an HTML and CSS guru, even Eric Meyer thought I knew a thing or two.
Now I'm in business development at a non-profit after doing my MBA. At least for now, nothing is certain, especially in these economic times. Boris Mann of Bootup Labs pointed Purdy and I to a blog, where I learned I'm now too old for a position. I've been turned down for a lot of jobs for a lot of reasons I imagine, but I don't think I've been pre-disqualified because of my age. Not that I'm looking for a new job, I'm still trying to help people succeed in Vancouver's inner-city.
Categories VS Tags
While watching the Devils defeat the Canes and the Red Wings defeat the Blue Jackets I changed some of my categories to tags and started the long process of using tags on some of the near 700 posts I still have online.
At some point I'll throw up the tag cloud widget as they are all the rage. Tags aren't as important for self-hosted WordPress blogs, but they probably help with search engine optimization, especially if you use certain other plugins. I do a lot of cross-linking, maybe too much, so when I edited dozens of old posts I got a pile of Pingbacks and Trackbacks.
The consensus opinion among WordPress experts is you should have as few categories as possible. I now have ten. Each post should be in one category. This is optimal for Google Analytics that is for sure. You can then have multiple tags on a single post but not too many. I tried to get down to five or less now I'm once again editing hundreds of old blog posts to start 2019 and I'm trying to get down to three or less tags. All this editing may help with search engine optimization and it definitely helps with recommendation algorithms.
This entry was originaly posted on , it was last edited on and is filed under: Information Technology and tagged: SEO, Taxonomy, WordPress.