March 17th, 2009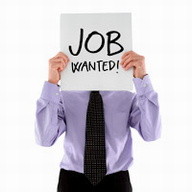 They mean it this time! Guy Kawasaki's guest blogger didn't go quite so far, but some are saying that a blog is the new resume, Resume 2.0 if you will. Maybe in some industries, but in some countries and industries writing online, especially non-anonymously has risks. Doubly so if you tell the truth, a truth that the authorities or those in power want to deny.
I've had a homepage online since 1995, longer than most corporations. I was encouraged to blog my life and experiences. With the exception of during one of my Opera interviews my blog was not mentioned as an asset, obviously in job applications that don't lead to interviews, my blog may have been a detriment. Sometimes you just don't know what an employer is really looking for or perhaps the position was never even filled.
As a result of all my time spent online and sticking with "Muskie" as my name/handle, there is a lot of stuff about me online, most is about my hobbies or stuff I've self published. And as a result if you Google "Andrew Muskie McKay" or "Muskie McKay" you find my resume. Some people seek to stay anonymous online, perhaps they have something to hide or just want to cause trouble. With the increased emphasis on shared logins and permanent (corporate owned) identities from: OpenID, to Yahoo, MSN, Google, even Facebook has gotten into the act, anonymity is harder and harder to maintain. If you want to use major Internet services the price is giving up personal information to advertisers and eventually, possibly the media, law enforcement, and of course your future boss.
I'm writing from the new Waves that just opened up today on the corner of Main and Cordova. The organization I work for had nothing to do with this new business starting in Chinatown, but our landlords did.
Max Gladwell's Top 10 Suggestions on blogging while job hunting
You're an expert. Now prove it.
You've got time on your hands. Use it.
Stay sharp and on the cutting edge.
Produce something and create value.
Network with fellow bloggers.
Make yourself discoverable.
Establish your brand.
Master the craft and position yourself accordingly.
Forget about advertising.
Build an audience.
I probably did all ten of Max's suggestions during my post Sauder MBA job search, and what can I say it wasn't enough to overcome the events on and after March 17th 2005. Here are examples of attempts to be productive and proactive and to leverage the Internet and yes even my blog.
So I'm an expert, but at what? That is one of my problems, I used to be an expert in CSS, browsers, databases, and WebObjects, even CMSs, but I wanted to be more of a generalist. From a blogging point of view you get a big mess. This is reflected on my resume, where I get interviewed but seem to have trouble clinching. I can do almost anything, convincing others I am what they are looking for is the bigger problem.
I had time on my hands… and I used to be really productive four years ago. So I taught myself a lot about Excel including learning VBA well enough to make money off of that horrible language. I also decided to learn PHP, found that less useful. I even passed all three CFA® exams. I definitely gave back.
Ah the cutting edge… our Board at BOB wants us to be on the bleeding edge! In 2009, just having a blog no longer puts you on the cutting edge. If you blog in Mongolia using a linux powered mobile device, on a CMS platform you wrote yourself, maybe that is cutting edge. But with the rise of WordPress.com, Blogger.com, and numerous other services, any fool can have a blog and far too many do.
I've produced many things of value, and I seem to give them away. People have taken advantage as I predicted my Excel spreadsheets were stolen.
Networking, assumes you'll meet someone worth knowing, someone who will actually help you of their own volition. Not everyone believes you when you just help them. I've also found most people use me more than they help me, as a result I've pruned my LinkedIn network and generally become less enthusiastic about networking. During my job search I did meet a few bloggers online or offline such as David Wong and David Storey.
I'm discoverable, but it is the keywords that bring people to my website that are the problem. Plus if I ever have any valuable content, it'll just end up on a scraper site. And when I scoop the free world or make a correct prediction, no one notices.
"Much has been written about the art of personal branding or building your individual brand." And of course I've written about building your personal brand online.
Muskie McKay Corporate Blogger? I think I'm too honest for most corporations. I did apply to a number of jobs related to online community building and evangelism, which could include blogging about a company. I did end up running BOB's blog.
There are still no ads on my domain. But with all the stories of people making millions or at least 1000s I'm going to put some on my blog someday.
My audience? Me, my family, MBA Classmates, friends, search engines, the odd strange weirdo, and of course online perverts. I'm sure these demographics are highly desirable to advertisers.
If a fool were to persist in his folly…
I still have not achieve wisdom. I've still spent far too much time blogging and helping others and the ROI has not materialized. Other people have definitely benefited. I'm not opportunistic enough or perhaps I'm just too polite, too easy to take advantage of, too willing to work for free or to volunteer my time and effort. Eric Shannon wrote a lengthy guide to gaining employment at a good company. I'm still trying.
Experts are still adamant that you should be blogging, that it is good for your career, that it will lead to a better job. I'm living proof this is not true. Blogging isn't for everyone, telling the truth online about yourself and about other people can lead to a lot of problems and negative even hostile reactions. Look at Lance Armstrong, he lied for years and people who said he was lying were savaged and sued. Look at the Manti Te'o's situation, he was taken in by people who think it is fun to lie and hurt people online. Blogging and the Internet isn't all good, all the time, and it isn't for everyone. Perhaps some people are too honest to blog.
If you still want to blog, I collected some of my best writing (blogging) advice into a single post. And although I did once take my entire blog down for six months to prove to myself and others I could shut up, I eventually put my blog back online. I am still trying to leverage it in order to find a job. It just hasn't worked for me so if you have any advice you can leave it below.
This entry was originaly posted on , it was last edited on and is filed under: Marketing and tagged: Blogging, Job Search, Online Reputation, Self Marketing, Top 10.